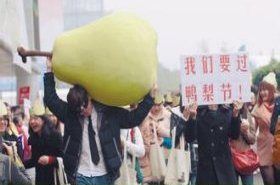 Random good picture Not show
1 Her killer was finally put behind bars .
2 Nearly 5,000 people a year are put behind bars over motoring penalties.
3 It's time a lot of football hooligans were put behind bars.
4 Bob: The worst is that he will put behind bars for ten years.
5 The two hijackers were at last arrested and put behind bars.
6 If you continue to steal, you will end put behind bars.
7 Before the night was up, I would find out, when we were taken to jail and put behind bars.
8 Some small captives become pets but within five years they are potentially dangerous and have to be put behind bars.
9 It was urged that if a PIL petition failed or was shown to be mala fide, the petitioner should be put behind bars and pay the damages.
More similar words:
wet behind the ears,
behind the bars,
get behind,
behind,
lag behind,
behindhand,
fall behind,
behind time,
drop behind,
leave behind,
fall behind in,
behind schedule,
behind the times,
behind-the-scenes,
behind the scenes,
behind the curtain,
behind closed doors,
behind someone's back,
sand bar,
sandbar,
windbag,
sound barrier,
lock stock and barrel,
hindbrain,
put by,
sandbag,
handball,
handbag,
sandbank,
put back.