Synonym:
coax,
drive,
encourage,
force,
goad,
nudge,
press,
prod,
propel,
shove,
spur,
thrust,
urge.
Antonym:
pull.
Similar words:
campus,
bush,
brush,
crush,
rush out,
mushroom.
Meaning: [pʊʃ] n. 1. the act of applying force in order to move something away 2. the force used in pushing 3. enterprising or ambitious drive 4. an electrical switch operated by pressing 5. an effort to advance. v. 1. move with force, "He pushed the table into a corner" 2. press, drive, or impel (someone) to action or completion of an action 3. make publicity for; try to sell (a product) 4. strive and make an effort to reach a goal 5. press against forcefully without moving 6. approach a certain age or speed 7. exert oneself continuously, vigorously, or obtrusively to gain an end or engage in a crusade for a certain cause or person; be an advocate for 8. sell or promote the sale of (illegal goods such as drugs) 9. move strenuously and with effort 10. make strenuous pushing movements during birth to expel the baby.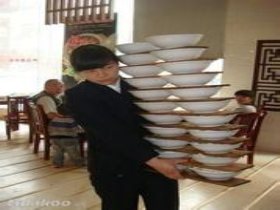 Random good picture Not show
1, We should
push
our work, the work should not push us.

2, Push the tiny lever on the lock.
3, She gave him a gentle push towards the door.
4, Push a wedge under the door to keep it open while we're carrying the boxes in.
5, The vote will enable the Prime Minister to push through tough policies.
6, Germany was not trying to push Britain into the slow lane.
7, Push generally succeeds in business.
8, Our car broke down and we had to push it off the road.
9, I wish she would stop annoying us and push off.
10, We are trying to push this deal through as quickly as possible.
11, We cannot push any more people in—the bus is full!
12, Give the door a hard push.
13, Rick got the push a few weeks ago.
14, He gave it a mighty push and it opened.
15, Can you help me move this table? You push and I'll pull.
16, The hole is too small; I can't push my arm through.
17, Once you push it,[http://sentencedict.com/push.html] it keeps going under its own momentum.
18, He is so clumsy that he can't even push the small cart ahead.
19, I don't let anyone push me around.
20, You can push the pin in with your thumb.
21, He tried to push the heavy door open.
22, We might be able to push ourselves across with the paddle.
23, He tried to push the door open, but he didn't have sufficient leverage.
24, Rising demand tends to push prices up, and falling demand pushes them down.
25, When a man is going down-hill, everyone will give him a
push
.

26, The extension bridge is steep,so the tricyclist has to get off his tricycle and push it up.
27, The cat wouldn't leave my kitchen,so I had to push it out.
28, There are some people who consider that their task in life is to push others about.
29, The crowd in the station is so thick that I had to push through to reach my friend.
30, If you can't ride your bike to the top of the hill, you'll have to push it up.