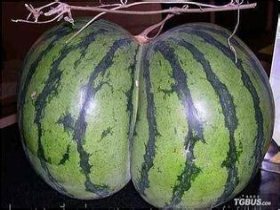 Random good picture Not show
1. The museum is easily accessible by public transport.
2. The government wants more people to use public transport instead of private cars.
3. Services for customers on public transport are becoming non-existent.
4. Public transport is a big problem in this locality.
5. I'm a great user of public transport.
6. Public transport is a lifeline for many rural communities.
7. The public transport system was absolutely hopeless.
8. We had to use public transport to get around.
9. We're well-off for public transport here.
10. Greater investment in public transport would keep more cars off the roads.
11. Nine per cent of commuters used public transport in 1995 and the trend is downwards.
12. They live in an area ill served by public transport.
13. Public transport has not been able to cope adequately with the travel boom.
14. The government has invested heavily in public transport.
15. As there's no public transport, I suppose we'll have to use shanks's pony.
16. The future of public transport is not in question.
17. The case for better public transport is unanswerable .
18. The pass allows unlimited travel on all public transport in the city.
19. Use public transport whenever possible .
20. The new museum must be accessible by public transport.
20. Sentencedict.com is a sentence dictionary, on which you can find nice sentences for a large number of words.
21. The availability of public transport is also part of the equation.
22. I've got to get some wheels - this public transport system's a joke!
23. France and Germany invest far more per capita in public transport than Britain.
24. An increase in cars has resulted in the decline of public transport.
25. The owner of a car is no longer forced to rely on public transport.
26. There will have to be a sea change in people's attitudes if public transport is ever to replace the private car.
27. The money saved from the cessation of the road project will be invested in public transport.
28. 34% of people in the survey were at least partially dependent on public transport.
29. In rural areas, the corollary of increased car ownership has been a rapid decline in the provision of public transport.
30. They're petitioning for/about better facilities for disabled people on public transport.
More similar words:
transport,
air transport,
transportable,
transportation,
active transport,
public toilet,
transpose,
transposed,
public policy,
public,
republic,
publicly,
in public,
publicity,
publicise,
Republican,
publicize,
public good,
public debt,
public works,
publication,
public office,
republicanism,
public sector,
public utility,
in the public eye,
public affairs,
public opinion,
weimar republic,
the general public.