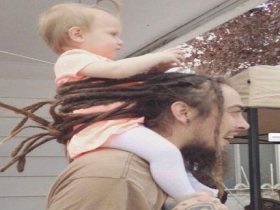 Random good picture Not show
1) We went on a pub crawl on Saturday night.
2) The last bar on my pub crawl is the most contentious.
3) Drinkers Plan: The traditional pub crawl doesn't have to be another dreary Friday night wander.
4) But it was more than just a pub crawl.
5) A school-uniform-themed disco, perhaps, or a pub crawl in pyjamas?
6) David had been on a pub crawl with pals from his rugby club.
7) Andrea: So much so, that going on a pub crawl is really popular.
8) He was big and hearty, a great beer drinker , a jolly companion on a pub crawl.
More similar words:
crawl,
scrawl,
crawly,
crawler,
scrawled,
crawling,
front crawl,
creepy-crawly,
australian crawl,
trawl,
drawl,
brawl,
sprawl,
trawler,
brawler,
trawl net,
brawling,
draw lots,
sprawling,
urban sprawl,
craw,
scrawny,
crawfish,
german democratic republic,
democratic republic of the congo,
draw straws,
hubcap,
subcutis,
subclass,
awl.