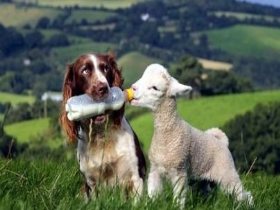 Random good picture Not show
1. Yang's while waging a proxy fight he dropped in exchange for a seat on the Yahoo board, is not on the board search committee, according people familiar with the matter.
2. When I launched the proxy fight at Blockbuster, the feeling that he'd botched the Hollywood Video deal was wide spread.
3. Mr. Icahn is mounting a proxy fight against Yahoo's board, one built on the gamble that he can bring Microsoft back to the negotiating table.
4. In his letter, Ballmer said a proxy fight would likely lead to Microsoft lowering its offer price.
5. Microsoft still prefers a negotiated deal to a proxy fight.
6. Yahoo and Carl Icahn have apparently ended their public acrimony over the billionaire investor's proxy fight to replace the company's board of directors and its CEO Jerry Yang.http://Sentencedict.com
7. Such a move would satisfy activist investor Carl Icahn, who this year ran an unsuccessful proxy fight to gain a board seat.
8. I probably should have met with Carl earlier, before the proxy fight, to lay out what we were doing and why.
9. The Google accord may make Yang more vulnerable in a proxy fight against billionaire investor Carl Icahn, who says Yang botched the Microsoft negotiations.
10. It is too early to handicap the outcome of Mr. Icahn's proxy fight, as most major Yahoo shareholders have yet to say whether they will support him.
11. By early 2005 he had decided to launch a proxy fight.
12. Our stock was depressed by the $400 million planned investment—and that set the stage for the proxy fight.
13. Or, since the class B voting shares are publicly (though thinly) traded, someone could mount an old-fashioned proxy fight to reform the board.
14. Yahoo's biggest investor, Capital Research, has told Yang it may vote against the board in the proxy fight, the blog AllThingsD has reported.
15. Certainly the more shares he has, the easier it will be for him in a proxy fight.
16. But analysts said that for Microsoft, which this year had considered waging a proxy fight for control of Yahoo, backing Mr. Icahn also represents a shrewd strategy with little downside risk.
More similar words:
proxy,
proxy war,
fight,
outfight,
fight on,
fight out,
fighter,
fight off,
gunfight,
dogfight,
fighting,
fight down,
fight with,
fight back,
bullfight,
fistfight,
cockfight,
fight it out,
prizefight,
infighting,
fight shy of,
pillow fight,
bullfighter,
firefighter,
fire fighter,
fight against,
fighter pilot,
prizefighter,
bullfighting,
figure of eight.