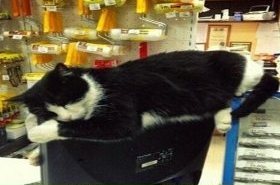 Random good picture Not show
1. His gloomy prognostications proved to be false.
2. The country is currently obsessed with gloomy prognostications about its future.
3. In the event, these gloomy prognostications proved to be unfounded.
4. Bernstein, during our talks, confirmed this prognostication.
5. You can not tell by recent events and prognostications.
6. Proponents of the changes did, however, find the prognostications of their adversaries far too pessimistic and polemical.
7. Many of the prognostications connected with the Moon are meteorological.
7. Sentencedict.com is a sentence dictionary, on which you can find excellent sentences for a large number of words.
8. This chapter analysises the foreign designer's new prognostication through these ways.
9. The coma duration prognostication model can prognosticate the duration of coma.
10. We also compared the prognostication precision, endow differ power, and established assembled forecast model.
11. Theoretic prognostication and researching work show that the nanotubes have characteristics in mechanism and electrology and calorifics . which make it great application in these fields.
12. The main thesis of Marx's great historical prognostication, the progressive impoverishment of the wage-earning masses, contradicts the main thesis of Marx's economic doctrine, the iron law of wages.
13. Chapter 5 is about the landscape prognostication.
14. But the trouble with the picture is that it does absolutely nothing with its various prognostications except play the fool with them.
15. Butto see Gnosticism principally in terms of divination and prognostication is to fail to understand it.
16. And yet rarely has a summit been preceded by such gloomy prognostications.
17. And as much I would like to claim some special gift for prognostication, I can't.
18. The ideal referring source will also acknowledge help with the treatment plan from the endodontist even if it simply is the prognostication of the individual procedure.
More similar words:
prognosticate,
prognosis,
gnostic,
agnostic,
justification,
ratification,
gratification,
prostitution,
self-gratification,
prostration,
fornication,
medication,
indication,
dedication,
notification,
fabrication,
vindication,
implication,
eradication,
deification,
complication,
application,
edification,
publication,
unification,
supplication,
provocation,
intoxication,
adjudication,
ramification.