Synonym:
act,
course,
manner,
means,
mode,
operation,
procedure,
step,
way.
Similar words:
processor,
processing,
proceed,
procedure,
grocery,
access,
proclaim,
recession.
Meaning: ['prɑses /'prəʊses] n. 1. a particular course of action intended to achieve a result 2. (psychology) the performance of some composite cognitive activity; an operation that affects mental contents 3. a writ issued by authority of law; usually compels the defendant's attendance in a civil suit; failure to appear results in a default judgment against the defendant 4. a mental process that you are not directly aware of 5. a natural prolongation or projection from a part of an organism either animal or plant 6. a sustained phenomenon or one marked by gradual changes through a series of states. v. 1. deal with in a routine way 2. subject to a process or treatment, with the aim of readying for some purpose, improving, or remedying a condition 3. perform mathematical and logical operations on (data) according to programmed instructions in order to obtain the required information 4. institute legal proceedings against; file a suit against 5. shape, form, or improve a material 6. deliver a warrant or summons to someone 7. march in a procession.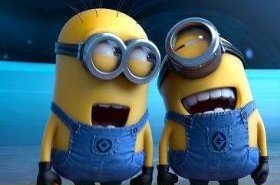 Random good picture Not show
(1) Something needs to be done to expedite the process.
(2) Exposure to the sun can accelerate the ageing process.
(3) We're in the process of selling our house.
(4) There is an unconscious heeling process within the mind which mends up in spite of our desperate determination never to forget.
(5) This is a cheap and simple process. However there are dangers.
(6) The rehearsal process also irked him increasingly.
(7) He regards the political process with disdain.
(8) The whole process makes buying a car privately as painless as buying from a garage.
(9) We are now in the process of...
(10) This process of centralization further weakens accountability.
(11) Collecting data is a painfully slow process.
(12) He has devised a process for making gold wires which neither corrode nor oxidise.
(13) More needs to be done to simplify the process of registering to vote.
(14) Xerox set about a process of reverse engineering. It pulled the machines apart and investigated the Japanese factories to find out how they could pull off such feats.
(15) Unloading the cargo was a slow process.
(16) The process was distributed into four stages.
(17) Recovery after the accident will be a continuous process that may take several months.
(18) The turning point in the process of growing up is when you discover the core of strength within you that survives all hurt.
(19) The selection process is based on rigorous tests of competence and experience.
(20) Taking responsibility for yourself is part of the process of growing up.
(21) The interplay between the new politics and the modern media will unbalance the political process and inhibit its workings.
(22) As long as it is a comedy(http://sentencedict.com), I'd rather cry during the process.
(23) I'm afraid getting things changed will be a slow process.
(24) This is the latest attempt to break the logjam in the peace process.
(25) The government yesterday reaffirmed its commitment to the current peace process.
(26) Find which food you are allergic to by a process of elimination.
(27) These issues have created a stark fault line within the Peace Process.
(28) The two universities are to cooperate in the development of a new industrial process.
(29) Informal interaction among employees is seen as part of the ongoing training process.
(30) Removing the splinters from the wound was a long and painful process.
More similar words:
processor,
processing,
proceed,
procedure,
grocery,
access,
proclaim,
recession,
excessive,
accessible,
in excess of,
successfully,
profession,
progressive,
professional,
rocket,
ancestor,
go to pieces,
social services,
pro,
essay,
mess,
less,
press,
bless,
vessel,
Messrs,
stress,
assess,
dress up.