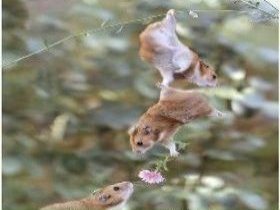 Random good picture Not show
1, Now, more than twenty years later, the Breton presbyter had lost none of his grace or his repose.
2, CANON XLII: If any Bishop, or Presbyter, or Deacon wastes his time by playing dice, or getting drunk, either let him desist therefrom or let him be deposed from office.
3, New Presbyter is but old Priest with large.
4, CANON LIX: If any Bishop or Presbyter fails to supply necessities when any of the clergy is in want, let him be excommunicated.
5, Likewise as touching a Presbyter and a Deacon.
6, CANON II: A Presbyter must be ordained by a single Bishop,(http://sentencedict.com/presbyter.html) and so must a Deacon and other Clergymen.
7, CANON XXXI: If any Presbyter, condemning his own bishop, draw people aside, and set up another altar, without finding anything wrong with the Bishop in point of piety and righteousness.
8, CANON VII: If any Bishop, or Presbyter, or Deacon celebrate the holy day of Easter before the vernal equinox with the Jews, let him be deposed.
9, which ends with that line, you'll remember: "New Presbyter is but Old Priest writ Large."
10, That's where we get this rousing line, "New Presbyter is but Old Priest writ Large."
11, A much earlier development than the biblical canon was the evolution of the threefold ministry of bishop, presbyter, and deacon.
12, CANON LXXXI: We have said that a Bishop, or a Presbyter must not descend himself into public offices, but must attend to ecclesiastical needs.
13, In 197 he returned to Carthage , where he married and became a presbyter of the church.
14, CANON XVII: Whoever has entered into two marriages after baptism, or has possessed himself of a concubine, cannot be a Bishop, or a Presbyter, or a Deacon, or anything else in the Sacefdotal List.
More similar words:
presbytery,
presbyterian,
presbyterian church,
presbyopia,
presbycusis,
terabyte,
byte,
exabyte,
petabyte,
megabyte,
kilobyte,
gigabyte,
kilobytes,
by telephone,
presenter,
gutter press,
counterpressure,
presidential term,
external pressure,
United Press International,
pregnancy test,
present progressive,
key term,
compressive stress,
holy terror,
interpreter,
press,
preset,
presto,
press on.