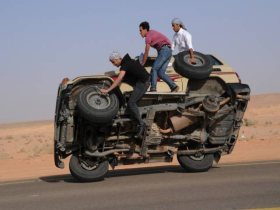 Random good picture Not show
1. His talk is all of pre-programmed key pads, panic buttons and radio relays.
2. This one has a pre-programmed sequence, which corresponds to the owner's individual code.
3. Automatically, Vologsky completed his pre-flight check, finishing with a pre-programmed check-test on the on-board computer.
4. Typically, the software comes with a pre-programmed database of known Internet trouble spots.
5. When the measurements exceed pre-programmed thresholds, alerts will be sent to a base station computer.
6. After a suitable preprogrammed time interval, the microprocessor system turns itself off by placing a logic zero on Q2's gate.
7. Human's are preprogrammed to understand the human face.
8. In addition, these rovers have to be preprogrammed which deeply limits what they can do once on the planet.
9. Each biological creature does indeed have a preprogrammed life span that better health can help attain.
10. The computer can be preprogrammed ( hard-wired ) to draw macros.
11. Perhaps because life is irrational and preprogrammed.
12. The firmware combines this coordinate with its preprogrammed knowledge of the characteristics of the LEDs in the system, along with LED junction temperature measurements.
13. Commercially you can sell these preprogrammed add-ons.
14. Directions to the hotel are preprogrammed into the car's GPS.
15. Here is a gravitational field device to draw down orbiting objects on to a preprogrammed landing site.
16. Since they are predictable,(sentencedict.com) the camera moves are sometimes preprogrammed and stored in computers.
17. But the lunar gravity field was then so poorly mapped that the chances of achieving a successful preprogrammed landing were very small.
18. Learning is through interaction with the environment rather than being preprogrammed.
19. DVD video can let the viewer decide the rating, range or parental guidance, thanks to preprogrammed scene cuts on the disc itself.
20. This controller measures only vehicle speed or both throttle position and vehicle speed to determine the proper gear ratio based on preprogrammed upshift and downshift schedules.
21. CAI is an educational concept that places the student in a conversational mode with a computer that has a preprogrammed study plan.
More similar words:
reprogramming,
programme,
programmer,
reprogram,
computer programme,
software program,
computer programmer,
world food programme,
applications programme,
programming,
programmable,
programmatic,
game program,
live program,
space program,
program manager,
service program,
multiprogramming,
incentive program,
exchange program,
executive program,
computer programming,
programming language,
maintenance program,
structured programming,
object-oriented programming,
kilogramme,
photogrammetry,
program,
tv program.