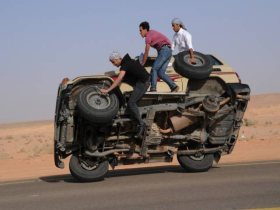 Random good picture Not show
1. Most students who pass the prelims started studying before spring quarter.
2. As you study for prelims in the spring, you will begin to realize, if you have not already, that your first micro course was really just a handful of concepts applied in different ways.
3. He failed to pass the prelims, not to say to get the degree.
4. We cover all Gymnastic prelims and finals.
5. Start preparing for prelims early.
6. Schools vary in how much emphasis is put on the prelims and how difficult they are to pass.
7. I know better than to try to satisfy these people by suggesting that a logic course might help a student pass the prelims.
8. In the essay we have analyses religious influence and restrict factors by Qinghai religious characteristics and put forward some eliminating and soloing tactics about these prelims .
9. It is very important that you plan to pass your prelims the first time,(sentencedict.com/prelims.html) in June.
10. If you don't normally take turn times, you can ask your coach to time them in practice, warm-up or even prelims to give you a better frame of reference for your finals swim.
11. As stated above, it is very uncommon to fail the prelims merely because you lack the intellect to master the material.
12. Grades provide an indicator of your likelihood of passing prelims , and at some schools they may influence your financial aid opportunities in future years.
13. How to get through to the second year: Pbum the prelims in just 20 minutes every day!
14. At most schools, however, success in the first year is measured mostly by one thing: your score on the core theory prelims.
15. Thriving during your first year is highly correlated with passing your prelims .
16. If you have been getting B's, you still have the opportunity to step up your level of commitment and give a strong performance on the prelims.
17. Review key concepts, your old notes and exams, and old prelims to get a feel for the professors' testing strategy.
18. How to get through to the second year: Pass the prelims in just 20 minutes a day!
19. If this works for you, you might consider taking most or all of the day off the day before each of your prelims .
20. Follow the gymnasts along the Olympic journey to Sydney. We cover all Gymnastic prelims and finals.
More similar words:
prelim,
preliminary,
preliminary enquiry,
forelimb,
preliterate,
flimsy,
flimsily,
plimsoll,
in the limelight,
flimsiness,
religious belief,
delimit,
age limit,
relic,
limelight,
delimiter,
to the limit,
time limit,
eliminate,
delimited,
relier,
harelip,
relief,
relict,
relish,
relics,
relive,
delimiting,
price limit,
eliminator.