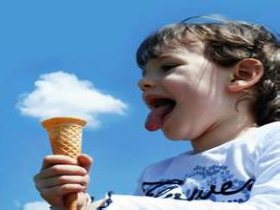 Random good picture Not show
1 These prayers will be found in the prayer book immediately after the psalms.
2 But no amount of reading from the prayer book gave me the comfort I sought.
3 Kind Mrs Chalmers holds the prayer book high, as if for Frank - who can't read - to see it.
4 She even carried her own prayer book.
5 The vicar paced behind, holding his prayer book,(www.Sentencedict.com) his hair floating up and down in the draught from the door.
6 When he reached his church, he missed the prayer book, and hurried back.
7 The lamp , please , Pork, and my prayer book, Mammy . ".
8 I've even written a book (The Worrywart's Prayer Book) and gained insight I'd like to share in the hopes that you, too, can get a grip and stop worrying.
9 Several extraneous prefaces were cut out of the prayer book at the beginning of the eleventh century.
10 Nothing could be better in style than the Prayer Book and the Authorized Version of the Bible,[sentencedict.com] but they express a way of thinking and feeling which is different from that of our time.
11 What does your prayer book say and that sort of thing?
12 Tarenar:No, he'd never just leave his prayer book behind! He was always nose deep in that book, studying. He was always studying, always trying to get better.
13 The Prayer Book has provided a flexible enough nexus of beliefs to hold together the different church parties.
14 At her girdle hung a gold chain and cross, and she carried a handkerchief and a little prayer book bound in gold.
15 We need to see the comfort a confused old person derives from holding a prayer book or rosary.
16 In the meantime they resolved to preach vigorously against bishops and the Prayer Book.
17 Some of them wept as the preacher opened up his prayer book and the coffin was gently lowered into the grave.
18 Ellen arranged her skirts and sank to the floor on her knees, laying the open prayer book on the table before her and clasping her hands upon it.
19 About 1477, in London, the first printed advertisement in English announced a prayer book sale.
20 Bohemia: The groom gives the bride a rosary, a prayer book, a girdle with three keys (to guard her virtue), a fur cap, and a silver wedding ring.
21 For example, a 13th century scribe named John Myronas cut up several manuscript books, erased them, and stuck them together to write a prayer book.
22 In recent years attempts have been made to reform the prayer Book in two opposite directions.
23 However, in 1980 the Church brought in a new prayer book, the Alternative Service Book, with a new marriage service and a new form of wording for the banns.
24 The study, published in Poetics, analyzed 683 prayers written in a public prayer book placed in the rotunda of the Johns Hopkins University Hospital in Baltimore from 1999 to 2005.
25 Finally, this deck of cards is my Bible, my Almanac , and Prayer Book.
26 There is a lock of hair, the chemise Marie- Antoinette wore in the Temple prison, and the tiny prayer book in which she penned a final message to her children.
27 The modern wording has continued to be used in the CofE's latest prayer book, Commons Worship, adopted in 2006.
28 A train passenger traveling from Baghdad to Karbala, a Shiite holy city some 60 miles south of the capital, reads a prayer book.
More similar words:
prayer beads,
prayer,
sprayer,
prayer mat,
prayerful,
prayer meeting,
order book,
brayer,
betrayer,
yearbook,
book of proverbs,
mayer,
sayer,
payer,
bayer,
layer,
cookery book,
slayer,
player,
stayer,
cookbook,
delayer,
layered,
bilayer,
naysayer,
frayed,
layering,
tax payer,
cd player,
taxpayer.