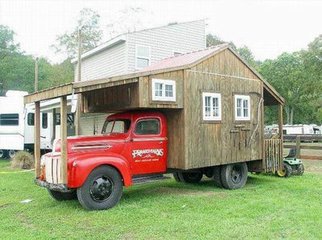 Random good picture Not show
1) The compost is specially formulated for pot plants.
2) They sell a few pot plants, but they mainly sell cut flowers.
3) She will pot plants from her garden and put on her balcony.
4) The potted plants take up too much space.
5) A large terracotta pot planted with Busy Lizzie provides a fiery bright red display.
6) Pot plants are commonly treated with growth retardant so that they retain their shape.
7) Katina puts out her best potted plant on a stand on the pavement in the summer.
8) A Shambellie pug, a bather,[http://sentencedict.com/pot plant.html] a negro-a potted plant.
9) She had also had a pot plant on the chest called David.
10) This obviously does not occur with well-grown potted plants.
11) Polling stations would be awash with coffee machines and potted plants.
12) And they disappeared behind a potted plant.
13) Suspend a cage from a strong hook in the ceiling and fill it with potted plants, preferably the trailing kind.
14) As the year continues pot plants add colour and garden furniture will transform the paved area.
15) The competition for a healthy pot plant was won by A McClelland while S Coll was runner-up.
16) The walls are splashed with blood, Ann's pot plants strewn everywhere.
17) Mums remain the most widely grown pot plant in the country and the largest commercially produced flowers.
18) I came to a pot plant next to the barbed , this is my home Kirin palm.
19) This is the situation for pot plant and bedding crops.
20) Mums remain the most widely pot plant in the country and the largest commercially produced flowers.
21) Extra humidity can often be provided by the use of well watered pot plants.
22) Under no circumstances use the peat-based seed or potting compost formulated for the growing of bedding and pot plants.
23) In the commercial horticultural field(sentencedict.com), the mass production of pot plants has been facilitated through cloning.
24) There is a small patio garden full of colour and pot plants.
25) Customs Offficers found the drugs hidden in a lorry load of pot plants at Sheerness Docks in January last year.
26) I can't stand the stuff because it seems bitter, and I usually pour it on the pot plant when nobody is looking.
More similar words:
pilot plant,
hotplate,
hot plate,
footplate,
jet plane,
budget plan,
audit plan,
secret plan,
floatplane,
event planner,
budget planning,
management plan,
investment plan,
installment plan,
retirement plan,
retirement plans,
product planning,
organ transplant,
plant,
planta,
implant,
explant,
plantar,
plant out,
supplant,
replant,
plantae,
planted,
planter,
plantlet.