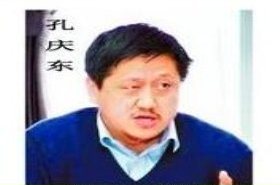 Random good picture Not show
1) The position statement also reviews the limitations of the test, such as certain ethnic groups having marginally elevated values, which do not necessarily indicate diabetes.
2) In its 2002 position statement on the breastfeeding, The American Academy of Family Physicians asserted :"Breastfeeding during a subsequent pregnancy is not unusual."
3) The position statement says that ongoing research is needed to assess the efficacy of these strategies.
4) American Gastroenterological Association Medical Position Statement on the management of gastroesophageal reflux disease.
5) This paper discusses the necessity of the substitution cashflow statement for financial position statement and explores the problems concerning the structure design and items setting up.
6) Clinical value, cost - effectiveness,[http://sentencedict.com/position statement.html] and safety of myocardial perfusion scintigraphy : a position statement.
7) Obligation Law can be divided into law of financial position statement and income statement.
8) This supplement contains the latest update of ADA's major position statement, "Standards of Medical Care in Diabetes, " which contains all of the Association's, key recommendations.
9) Indeed, Web Forms 2.0 has been submitted to the W3C for comment, having the effect of being a position statement and building block from the WHATWG collaborators.
10) The typical munitions from the arsenal of political lobbying are deployed more and more openly: one expert opinion on the tail of another, one position statement quickly followed by the next.
More similar words:
reinstatement,
statement,
assignment statement,
if statement,
restatement,
misstatement,
income statement,
bank statement,
overstatement,
understatement,
nation-state,
present position,
account statement,
problem statement,
cash flow statement,
oxidation state,
statement of account,
financial statement,
global positioning system,
financial statements,
postposition,
profit and loss statement,
position,
decomposition reaction,
reposition,
composition,
supposition,
positional,
deposition,
opposition.