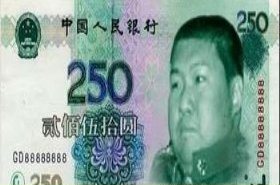 Random good picture Not show
1. Haemophilus: porphyria hemoglobin and blood transfusions in patients after treatment, the disease will be eased, the ancient porphyria patients through the use of blood can make some uncomfortable.
2. This is the porphyria, a rare genetic disease.
3. There is a rare blood disease - porphyria patients on a vampire and is very similar to the image.
4. The bodies of those with Porphyria lack the function of being able to effectively repair their skin cells from UV ray damage.
5. The only known hemoglobinopathy of animals is porphyria.
6. Occasionally, it may be seen with hemolytic anemia, porphyria cutanea tarda, excessive oral iron ingestion, or chronic alcoholism.
7. Porphyria appears to be the prior missing tie in the myth of vampires blistering and burning in the sunlight.
8. Porphyria, also called the Vampire's disease, is a recessive genetic disease that is characterized by too little hemoglobin being produced in the blood.
9. Porphyria! Browning's poem! She knew it! Oh my god, no! No! No!
10. As genetic blood disorders, hemophilia and porphyria had serious effects on the crowned heads of Europe.
11. Again, Porphyria is the culprit to this age old myth.
12. Therefore, patients with porphyria like vampires fear as the sun, can only live in the dark.
13. Paula, who suffered from the genetic disorder porphyria ,(sentencedict.com) lapsed into a coma in 1991 and died in 1992.
14. Objective: To study and compare the erythrocyte six enzyme activities of congenital erythropoietic porphyria(CEP), porphyria cutanea tarda(PCT) and healthy normal subjects.
15. The Middle Ages is a disaster for the patients of hypertrichosis and porphyria. the werewolves were ruthless treated then.
16. Aim To evaluate the therapeutic efficacy of Panhematin for acute intermittent porphyria(AIP).
17. It was also thought that those who suffered from Porphyria abandoned mirrors from their lives because they did not wish to see their ghastly and ghoulish appearance.
18. Diabetes or diabetes-prone, high blood pressure, varicose veins, phlebitis, multiple sclerosis, epilepsy, porphyria, hands and feet used with caution in patients with convulsions and small chorea.
19. Phenobarbital is contraindicated in patients with known phenobarbital sensitivity or a history of manifest or latent porphyria.
20. Objective To study and compare the enzyme activities of erythrocyte in Congenital erythropoietic porphyrias(CEP), Porphyria cutanea tardas(PCT) and healthy normals subjects.
More similar words:
porphyritic,
porphyry,
thyristor,
zephyr,
morph,
orphic,
orphan,
orpheus,
murphy,
morpheus,
morpheme,
orphaned,
morphine,
amorphous,
morphemic,
endorphin,
endomorph,
ectomorph,
dimorphic,
orphanage,
polymorph,
morphosis,
morphology,
geomorphic,
isomorphic,
biomorphic,
anamorphic,
syria,
metamorphism,
monomorphic.