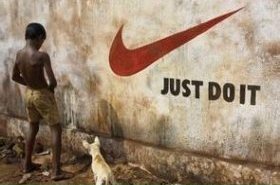 Random good picture Not show
1 In some religions, pork is considered impure.
2 The grease from pork can be used for frying.
3 The meat produced from a pig is called pork, bacon or ham.
4 Pork is also the most versatile of meats. It can be roasted whole or in pieces.
5 Pork chop is on today's menu.
6 Stir the pork about until it turns white all the way through.
7 He doesn't eat pork, but other than that he'll eat just about anything.
8 We dined on a chicken,pork and fresh vegetables.
9 The recipe here is a pork roast adapted from Caroline O'Neill's book 'Louisiana Kitchen'.
10 Pork and apple go especially well together.
11 The butcher prepared a rack of pork.
12 Would you like some more pork pie?
13 Don't eat that pork,[www.Sentencedict.com] it's going off.
14 Cook the beans with a piece of salt pork.
15 Pork is rich in vitamin B1.
16 She permits herself pork twice a week.
17 She cooked us a delicious French dish with pork and tomatoes.
18 The quality of pork is often less variable than beef.
19 Legs of pork were cured and smoked over the fire.
20 Bob Djurdjevic bones up on pork belly futures.
21 Lay on a pork pie buffet.
22 Combine the pork,[sentencedict.com] one tablespoon of soy sauce and one teaspoon of salt in a small bowl and mix well.
23 Fry the pork in the pan until well browned, then drain off any excess fat.
24 I ordered a double pork chop.
25 If we can't afford beef, we have to do with pork.
26 You have complained about the toughness and the cut of meat, you will no longer eat liver and pork.
27 The girl's landlady had made a packed lunch from pork which is at the centre of a botulism alert.
28 Money for water projects is a common type of Washington pork barrel.
29 Health-conscious consumers are worried about eating red meat; price-conscious ones note that beef costs more than chicken and pork.
30 The result in each case had been the conversion of my patient into pork pies and a drastic plummeting of my self-esteem.
More similar words:
fork,
work,
works,
at work,
work at,
work up,
workout,
work out,
work off,
worker,
network,
out of work,
paintwork,
workshop,
framework,
workplace,
port,
porch,
support,
export,
report,
import,
airport,
portray,
portion,
reporter,
portrait,
supporter,
report on,
the working class.