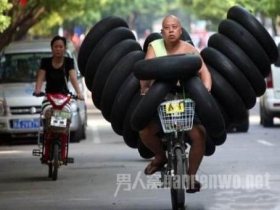 Random good picture Not show
(1) Professor Poon Chung-kwong at the ceremony, delivered a speech.
(2) The next flight will have Chinese astronauts Chu, Poon and Tang ready to go.
(3) During the donation, Professor Poon Chung-kwong also Zhangjiajie Jishou University campus to give lectures and carry out the visit. Sentencedict.com
(4) There is a developerWorks article by Sam Poon (see the Resources section) that provides a broader introduction to db2pd's monitoring capabilities.
(5) Bruce Poon Tip has a basic motto for people interested in booking a vacation with his company: "If you want to travel and have all the comforts of home, I suggest you stay at home."
(6) Poon , he sat under a tree on the seat, it appears to be alone.
(7) Dick Poon, manager of precious metals at Heraeus in Hong Kong, said recent purchases by jewelers and the industrial sector even at higher gold prices suggested consumers were expecting further rises.
(8) Jimmy Poon presenting a souvenir to Augustine Tsang at the end of his presentation.
(9) All the participants enjoyed the Chinese traditional dish of "Poon Choi" and variety shows including singer performance of Mr. William Chan, dance performance, and magic show.
(10) Around 400 students and teaching faculty enjoyed the Chinese traditional dish of "Poon Choi" and variety shows.
(11) As choreographed by Yuen Wo Ping and shot by Poon Hang Sang, the set piece has an eerie beauty that in no way mutes the brutality of its violence.
(12) The company will cut about 150-200 people of the 550 people it currently employs at its Hong Kong headquarters, or about 30 percent of its staff, said spokeswoman Jannie Poon.
(13) Their new Clio race cars will arrive at the race course this week from France, while Kenneth Ma, Paul Poon, and Oliver Lee cars' are already en-route from Hong Kong.
More similar words:
spoon,
spoony,
lampoon,
harpoon,
harpooner,
spoon-fed,
teaspoon,
spoonful,
soup spoon,
spoonfeed,
spoonbill,
spoon-feed,
witherspoon,
tablespoon,
silver spoon,
greasy spoon,
wooden spoon,
teaspoonful,
spoonfeeding,
tablespoonful,
pooh-pooh,
poo,
pool,
poor,
poop,
pooh,
poof,
spook,
pools,
pooch.