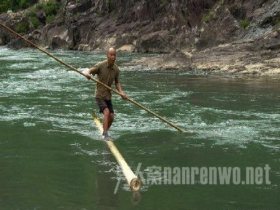 Random good picture Not show
1. I'd prefer a sweater with a polo neck.
2. Why don't you wear your black polo neck?
3. You can wear a polo neck with that jacket.
4. But the good news is that the word jazz is no longer synonymous with earnest types in black polo necks.
5. Patterned Fair Isle yoke pullovers came in at this time, then polo necks.
6. He wore an anorak over a wool sweater with a polo neck and he wore tough cord jeans and walking boots.
7. Photographs of the farmer show him happily parading through his native village of Luntszyuy, which is said to be extremely remote, wearing a brown suit, plimsolls and a blue polo neck sweater.
8. Today, the weather is markedly higher, like usually, I wear three clothes to work, but far from the noon in the office, I felt so hot and I had to fo to toilet to put off a polo neck turtleneck.
9. His black turtleneck is studiedly more than a round neck, less than a polo neck.
More similar words:
neck,
necklace,
neck and crop,
high-necked,
bottleneck,
neck or nothing,
gynecology,
colon,
so long,
colony,
polo,
prolong,
so long as,
colonial,
colonize,
no longer,
semicolon,
prolonged,
apology,
colonialism,
apologise,
apologist,
apologize,
colonization,
unapologetic,
decolonization,
anthropology,
anthropologist,
heck,
peck.