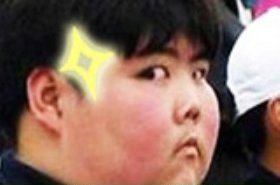 Random good picture Not show
1. Avoid trips to the country while the pollen count is high.
2. Certain varieties cannot be fertilised with their own pollen.
3. As the day goes on, the pollen dries up and becomes hard.
4. Bees pollinate the plants by carrying the pollen from one flower to another.
5. Nectar and pollen are very nutritious.
6. Hay fever sufferers should check the pollen count every day.
7. The pollen record shows that this plant was never common on the island.
8. The pollen count is high today, which is bad news for hay fever sufferers.
9. The pollen count is very high in the spring.
10. He developed an allergy to pollen.
11. The pollen count is high today.
12. Seeds and pollen are spread by the wind.
12. Wish you will love sentencedict.com and make progress everyday!
13. Hay fever is caused by an allergy to pollen.
14. The presence of pollen in the atmosphere causes hay fever in some people.
15. The bumblebee has developed complex machinery for collecting pollen.
16. Bees fertilize the flowers by bringing pollen.
17. Hummingbirds have discovered that nectar and pollen are very nutritious.
18. The pollen count was high yesterday.
19. You can buy a formulation containing royal jelly, pollen and vitamin C.
20. These prizes of pollen and nectar have to be advertised.
21. So the pine tree has to produce pollen in gigantic quantities.
22. One that also produces pollen can generate plants that spread far and wide.
23. Hay fever sufferers have a worse time when the pollen count is high.
24. Flowers are designed to attract insects which then carry the pollen from plant to plant.
25. Many people are allergic to airborne pollutants such as pollen.
26. It seems very likely that air pollutants are sensitizing people so that they become allergic to pollen.
27. The organism of a hive yields integration for its community of worker bees, drones, pollen and brood.
28. Then it climbs back up to the top of the stigma rising from the ovary and rams the pollen ball into the top.
29. Last year, because it rained frequently during cypress season, pollen levels stayed relatively low.
30. It takes more than a strip at the edge of a field to stop pollen grains from spreading round the countryside.
More similar words:
poll,
sullen,
pollution,
college,
collect,
challenged,
millennia,
colleague,
collector,
collective,
collection,
collectivity,
electoral college,
poly,
pole,
policy,
police,
lens,
apology,
blend,
polka dot,
length,
plenty,
apologize,
political,
politically,
politician,
violent,
lenient,
doll.