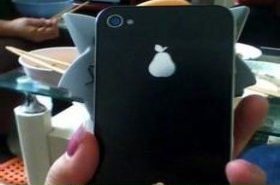 Random good picture Not show
1. Reduced numbers of intestinal mucosal plasma cells have been reported, with a return to normal values after antibiotic treatment.
2. Therefore, the plasma cells produce either an excessive amount of kappa light chains or an excessive amount of lambda light chains.
3. These plasma cells produce a homogeneous immunoglobulin protein which stains as a well-defined peak in the gamma region.
4. Superficial plasma cells infiltrated underlying lymphoid cells.
5. Objective : To evaluate the therapeutic effect of plasma cell mammitis in 84 patients.
6. Focal fibrinoid necrosis(arrowheads)and moderate amount of lymphocyte and plasma cell infiltration is visible in the vessel wall.
7. Objective To explore the clinical features of primary plasma cell leukemia ( PPCL ).
7. Sentencedict.com is a sentence dictionary, on which you can find excellent sentences for a large number of words.
8. Objective To study the genes modulated during plasma cell development and their regulating network.
9. The precursor or cell of a plasma cell.
10. Dural plasmacytomas are uncommon plasma cell tumors that should be considered in patients with a dural mass and history of plasma cell dyscrasia.
11. Multiple myeloma is a type of cancer where plasma cell tumors are spread throughout bone marrow.
12. In Bence Jones proteinuria there is an oVerproduction of one type of light chain by a single clone of plasma cells.
13. In the same biopsy infiltration of the mucosal stroma by a large number of lymphocytes and plasma cells were seen.
14. Bone destruction is commonly seen in this disorder with the plasma cells forming densely packed groups in the lytic areas.
15. Conclusion POEMS syndrome is a multisystem disorder associatd with plasma cell dyscrasia. Multiple system examination should be performed, especially in nervous system[sentencedict.com], to prevent from misdiagnosis.
16. Objective To study ultrasonographic imagine feature and diagnosis value of plasma cell mastitis.
17. The lesson to be learned from the present case is that a transient plasma cell dyscrasia may present like multiple myeloma in the setting of heavy immunosuppression after organ transplantation.
18. The differential diagnosis for dural plasmacytoma includes metastasis, lymphoma, dural sarcoma, plasma cell granuloma and meningioma.
19. Indicated for dog and cat: diarrhea caused by Clostridium perfringens, or leptospira, chronic colitis, plasma cell and lymphocyte enteritis.
20. Bone marrow transplantation is a treatment option for patients with life-threatening diseases such as blood-related cancers, plasma cell disorders, and certain inherited immune system disorders.
21. Objective: Multiple myeloma ( MM ) is a malignant disease of plasma cell.
22. Mammary duct ectasia is of common inflammatory disease of breast. It is also called plasma cell mastitis, comedo mastitis, peri ductal mastitis, granulomatous mastitis and so on.
More similar words:
plasma,
mycoplasma,
blood plasma,
douglas macarthur,
plasmapheresis,
plasma membrane,
plasm,
xanthelasma,
plasmid,
plasmin,
neoplasm,
endoplasm,
cytoplasm,
germ plasm,
ectoplasm,
protoplasm,
hyaloplasm,
plasmodium,
cytoplasmic,
plasmolysis,
nucleoplasm,
nacelle,
histoplasmosis,
toxoplasmosis,
beta cell,
cellulase,
acellular,
plant cell,
intracellular,
extracellular.