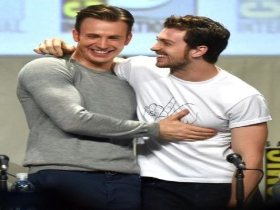 Random good picture Not show
1. The examiners can pitch on any student to answer questions.
2. Why pitch on me? I'm not to blame!
3. He has a pitch on the High Street where he sells souvenirs.
4. Unlike the rock pitch on the Wellenkuppe, the gendarme turned out to be steeper than it looked.
5. If you simply leave the positive pitch on, the model will fall over backwards during the climb.
6. They are making their pitch on radio stations, and are videotaping interviews with returning refugees and playing them in the camps.
7. Why did he pitch on the poor little boy as the one who broke the cup?
8. He may pitch on some tuft of lilacs over a river.
9. The families of the sons of Kohath shall pitch on the side of the tabernacle southward.
10. Please pitch on the most suitable man for the job.
11. Why does the chief always pitch on me for the worst jobs?
12. Soccer players enjoy a snow - covered pitch on the frozen Songhua river.
13. The effects of platform pitch on heat exchange efficiency of direct air cooled condenser under different wind velocities were analyzed.
14. Why did he pitch on the little boy as the one who broke tile cup?
15. Whenever baseball's dimensions were set,(sentencedict.com/pitch on.html) few batters could homer off a pitch on the outside corner.
16. That year, President Dwight Eisenhower threw out the first pitch on April 13.
17. Granpa - who was a costermonger by trade - worked the pitch on the corner of Whitechapel Road.
18. Natural graphite coated by mesocarbon was prepared by depositingtar pitch on the surface of natural graphite.
19. Male: That still is used say, otherwise so much in the person unluckily pitch on I.
20. Before his Jersey City appearance, Bush made a strong pitch on behalf of Social Security program before an audience of 300 residents of the Leisure Knoll retirement community in Manchester Township .
More similar words:
switch on,
pitch,
pitchy,
pitcher,
pitched,
pitch in,
pitching,
dot pitch,
low pitch,
pitchfork,
pitchman,
pitch into,
pitchdark,
high pitch,
pitch-dark,
pitch-black,
low-pitched,
pitch black,
fever pitch,
sales pitch,
switch-off,
switch off,
pitchblende,
perfect pitch,
pitcher plant,
high-pitched,
latch on,
catch on,
relief pitcher,
pitcher's mound.