Synonym:
ache,
languish,
pine tree,
true pine,
yearn,
yen.
Similar words:
spine,
pin,
pink,
spin,
damping,
dipping,
chopping,
developing.
Meaning: [paɪn] n. 1. a coniferous tree 2. straight-grained durable and often resinous white to yellowish timber of any of numerous trees of the genus Pinus. v. have a desire for something or someone who is not present.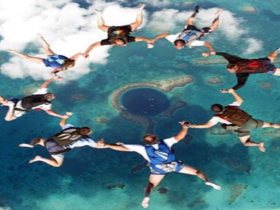 Random good picture Not show
1 The character of the pine and cypress is shown in frigid winter ; the sincerity of one's friend is shown in adverse circumstances.
2 We don't carry a large stock of pine furniture.
3 The cheerful room was panelled in pine.
4 There is a pine tree in the garden.
5 There is an old pine tree in front of the house.
6 By burning tree branches, pine needles, and pine cones, many not only warm their houses but improve the smell therein.
7 The kids were lobbing pine cones into the neighbor's yard.
8 The wardrobe is made of chipboard with a pine veneer.
9 Pine trees predominate in this area of forest.
10 Trees such as spruce, pine and oak have been planted.
11 The bed frame is made of pine.
12 The ground was thickly carpeted with pine needles.
13 Exporting pine to Scandinavia seems a bit like carrying coals to Newcastle.
14 The pine tress were robed in snow.
15 Pine trees are common throughout the world.
16 A pine tree overlooks the cliff.
17 They camouflaged their truck with fallen pine branches.
18 This pine is a hundred years old.
19 Pesto is made of basil leaves, parmesan cheese, pine nuts, garlic and olive oil which have all been crushed together.
20 Mahogany is a hard wood and pine is a soft wood.
21 Towards the north the woods turn into pine forests.
22 He carves his figures from white pine.
23 Icy winds and driving snow blasted through the pine trees.
24 The towering pine and cypress trees defy frost and snow.
25 The desk is made from pine.
26 The pine,[www.Sentencedict.com] cedar and spruce are evergreens.
27 The scent of pine filled the room.
28 The mountain air was redolent with the scent of pine needles.
29 Never is a steed pigsty - born ; nor an evergreen pine potbound.
30 The accident happened at the junction of Forest Road and Pine Walk.