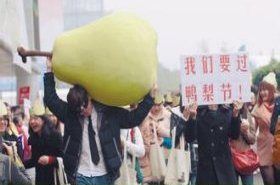 Random good picture Not show
1. Her parents pinched and scraped so that she could study singing abroad.
2. The parents had to pinch and scrape in order to save money for their child's clothes.
3. My parents had to pinch and scrape to raise seven children on my father's income.
4. We have to pinch and scrape.
5. When Nancy gives me pocket money, I should show thankfulness to her tearfully, pinch and scrape, any luxury and wasting behavior is forbidden.
More similar words:
bow and scrape,
scrape,
scraper,
scraped,
scrape up,
scrape out,
scrape off,
scrape by,
skyscraper,
scraping,
scrape along,
scrape through,
landscape,
landscaper,
landscaped,
soundscape,
windscreen,
wind screen,
landscaping,
hardscrabble,
windscreen wiper,
landscape gardener,
landscape painting,
landscape architect,
change hands,
crape,
scrap,
landscape orientation,
scraps,
landscape architecture.