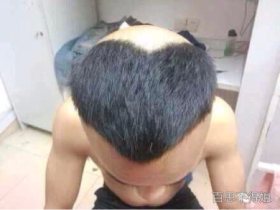 Random good picture Not show
1. They have a large pig farm.
2. He runs a pig farm in Lincolnshire.
3. As a result of pig farm much, adcraft is little, then, the relation of agent and pig farm is daedal also.
4. The pigs in the pig farm became thin due to the poor quality of the feedstuff.
5. In 2006, the company built a pig farm on the land.
6. After that she went to a pig farm in Wangcheng and began to work there.
7. Yellow-white dysentery is the commonest and most destructive disease of piglets,[Sentencedict] and it directly affects the survival rate and the benefit of pig farm.
8. The police charged Pickton in 2002 with 26 counts of second-degree murder after the remains of young women were found on his suburban pig farm.
9. Anaerobic digesting technology is widely applied in bio-energy development and pollution control of piggery wastewater, and has restrained the pollution of pig farm discharge efficiently.
10. Presently, piglet early weaning diarrhea is a knotty disease in most pig farm.
11. A specific band was amplified from suspicious samples collected from dead piglets on a Jiangsu pig farm using PCR with a pair of specific primers for porcine pseudorabies virus(PRV).
12. Mexican media have speculated the flu may have originated at a pig farm in the tropical southeastern state of Veracruz.
13. A community in Veracruz has been protesting pollution from a large pig farm.
14. The Microsoft black screen event, in certain significance and the pig farm behavior has the similarity.
15. Became an outstanding issue to the processing of excrement and urine of pig farm then.
More similar words:
big four,
bigfoot,
big fish,
long face,
founding father,
arm in arm,
pull a long face,
clotting factor,
determining factor,
big fish in a little pond,
pig,
piggy,
pigmy,
spigot,
pig out,
piglet,
pigeon,
pigpen,
epigone,
pigsty,
pigweed,
pigment,
piggish,
pigtail,
pig iron,
epigram,
pigskin,
piggery,
epigraph,
guinea pig.