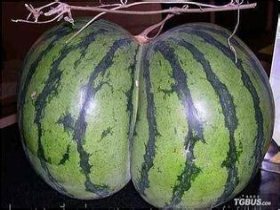 Random good picture Not show
1. It extends along the posterior margin of the petrous bone and passes through the hypoglossal canal into the parapharyngeal space (Annotated image).
2. Chinese petrous picture are classified into four types: noumenal symbols, simulative symbols, symbolic symbols and behavioral symbols.
3. Objective To probe abrasion technique of the petrous bone via modified partial labyrinthectomy petrous apicectomy (PLPA) approach.
4. The anthropomorphized spiritual images in the Chinese petrous pictures can be classified into three types: spirit of nature worship, spirit of ancestor worship and spirit of procreation.
5. Objective : To explore the clinic characteristic petrous bone cholesteatoma.
6. Objective : To provide anatomical basis for petrous pyramid through petrous presigmoid approach.
7. The radiographic findings of petrous apicitis in the appropriate clinical context are diagnostic.
8. Giant dermoid cyst of the petrous apex.
9. Objective To explore the diagnosis and surgical treatment methods for petrous apex cholesterol granulomas.
10. Before and after tentorial incision, the exposed area of petrous apex area and the important microanatomy structure surrounding was measured and photographed.
10. Wish you can benefit from our online sentence dictionary and make progress every day!
11. Results The sigmoid sinus, internal auditory porus, jugular porus, cochlea, petrous ridge and the most posterior point of the posterior semicircular canal could be markers of surgery.
12. Objective To explore the correlation between processus mastoideus and petrous apex pneumatization and high jugular bulb.
13. Objective : To study the effect of the back wall of petrous bone on relative surgery.
14. Objective : To report 24 cases of petroclival tumors resected via the trans petrous combined supra - infratentorial approach.
15. Objective To study the body surface location of the transverse sinus and sigmoid sinus to provide the anatomic information to location of the bone window for petrous bone-associated operation.
16. Result IPS courses in the sulcus for inferior petrosal sinus, that was, on the intracranial surface of the petroclival fissure which was made up of the clivus and the petrous pyramid.
17. The jugular foramen can be exposed after removal of the mastoid process and the petrous bone under the labyrinth superiorly and by resection of jugular process posteriorly.
18. The presigmoid petrosal intersection and fissure for endolymphatic sac should be used as landmarks for drilling petrous bone to decrease injury to internal structure of the petrous bone.
More similar words:
petrol,
petroleum,
get round,
petrochemical,
have trouble,
trouser,
trousers,
liquified petroleum gas,
lustrous,
dextrous,
trousseau,
monstrous,
disastrous,
idolatrous,
ambidextrous,
disastrously,
petrel,
petrify,
petrified,
petri dish,
perpetrate,
petrifying,
perpetrator,
perpetration,
retro,
metro,
petrifaction,
peter out,
betroth,
retrofit.