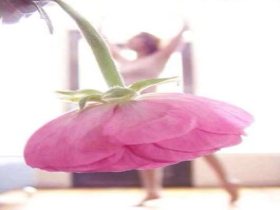 Random good picture Not show
1. Rioters hurled rocks and petrol bombs in clashes with police at the weekend.
2. The crowds became violent and threw petrol bombs at the police.
3. The rioters were throwing petrol bombs.
4. The crowd threw petrol bombs at the police, who responded by donning riot gear.
5. The protesters were armed with rocks and petrol bombs.
6. Hartlepool magistrates heard that he allegedly threw a petrol bomb into the rear of the premises.
7. Youths set vehicles on fire, and threw petrol bombs, blast bombs, bricks and bottles.
8. A number of petrol bombs exploded harmlessly between the protesters and the security forces.
8. Sentencedict.com is a online sentence dictionary, on which you can find nice sentences for a large number of words.
9. Violence continued into the following afternoon and evening; petrol bombs were thrown and shops looted.
10. A policeman is in flames after a petrol bomb was thrown at him during riots in front of the parliament in Athens on Feb. 23.
11. The wave of petrol bomb attacks is more likely a ruse orchestrated by the police as part of the king's renewed repression of political opposition and civil society.
12. Earlier this month, a petrol bomb set off by a disgruntled former employee at a rural bank in a heavily Tibetan region of northwestern China's Gansu province wounded 49 people.
13. Some kind of petrol bomb had been thrown through a door or letterbox.
14. Earlier this month(sentencedict.com), a petrol bomb set off by a disgruntled former employee at a rural bank in north-west China's Gansu province wounded 49 people.
15. Mr Ramsey said he watched as a petrol bomb was thrown at police as they tried to help people leave their homes on Sunday evening.
16. Protesters threw at least one petrol bomb, which exploded behind the army line as teargas hung in the air.
17. Administrative offices and on-campus police posts were damaged by stones and petrol bombs in three Tunis University faculties.
18. The police used armoured vehicles and tear gas to contain the protesters who were armed with rocks and petrol bombs.
19. Another Epworth resident was burned alive a few days earlier when a petrol bomb was thrown into his home.
20. He was sentenced to seven years for throwing a petrol bomb.
21. When the police tried to advance they were bombarded with petrol bombs.
22. A chemist, estate agent and travel agent in Bradford were attacked with petrol bombs and three Hindu temples set on fire.
23. Home Office Ministers fiddled while tyres and a few petrol bombs burned.
24. The reaction was serious rioting and attacks on the police involving petrol bombs, bricks, and stones.
25. The raiders burst into the dining-room and rolled hand grenades along the floor as a petrol bomb was launched outside.
26. Police said they were investigating the incident as a petrol bombing.
27. Last summer saw violence at Blackbird Leys as things came to a head ... with petrol bombs and bricks.
28. Earlier this month, more than 40 people were injured in a petrol bomb attack on a bank, by a disgruntled former employee, in north-west Gansu province.
29. Last weekend, the London home of Martin Rynja, the Dutch -born publisher of the novel, was targeted in a suspected petrol bomb attack.
30. The Paris offices of a satirical French weekly , Charlie Hebdo, were burnt out by a petrol bomb after it printed a cover cartoon of the prophet Muhammad.
More similar words:
patrol boat,
petrol,
petrology,
petroleum,
petrolatum,
petrol station,
petroliferous,
petroleum jelly,
petroleum industry,
petroleum products,
petroleum refinery,
liquefied petroleum gas,
liquified petroleum gas,
carpet bombing,
petrous,
petroglyph,
petrography,
get rolling,
toilet roll,
metrology,
atom bomb,
petrochemical,
tool box,
toolbox,
metrological,
schoolboy,
schoolbook,
school board,
bomb,
h-bomb.