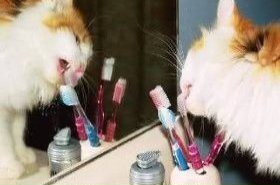 Random good picture Not show
1. His personal magnetism drew people to the church.
2. The actress has a personal magnetism that is rare in someone so young.
3. He is a man of great personal magnetism.
4. Perhaps your personal magnetism draws your team to follow you wherever you lead, and no understanding is required and no tips from this article are needed.
5. Yet so great was Ho Long's personal magnetism that many of his men starved with him and died on the road rather than desert.
6. Your personal magnetism is strong and you attract appreciation, affection, and attention at this time.
7. He has a personal magnetism.
8. He had squandered his great gifts of talent, intellect, and personal magnetism.
8. Sentencedict.com try its best to gather and create good sentences.
9. The primates attained their dominant positions through a combination of military skill, physical prowess, and personal magnetism.
10. You possess an iron will, a strong ego and a unique personal magnetism. You make a loyal friend and a passionate lover.
11. He was one of those--a type peculiar to our country--who, by their personal magnetism, easily establish themselves in the centre of their family or village.
12. Despite all these virtues he did not have that personal magnetism, that animal force, so necessary for a leader of men, and he too was not expected to inherit the family business.
More similar words:
animal magnetism,
magnetism,
geomagnetism,
paramagnetism,
personal matters,
ferromagnetism,
electromagnetism,
magnetic resonance imaging,
magnetic resonance,
antiferromagnetism,
magnetise,
magnetised,
magnetisation,
personalism,
magnetic,
magnetite,
magnetize,
magnetics,
nonmagnetic,
magnetized,
diamagnetic,
geomagnetic,
demagnetize,
magnetically,
magnetic flux,
magnetic north,
antimagnetic,
magnetic tape,
magnetic force,
magnetic wave.