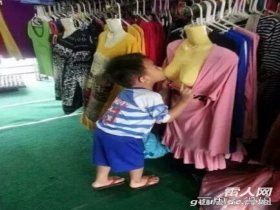 Random good picture Not show
(1) Some pension plans may disadvantage women.
(2) President Clinton is also tinkering with private pension plans to finance his own social agenda.
(3) There are many kinds of qualified pension plans.
(4) Several companies have produced pension plans specifically for people in the higher income tax bracket.
(5) Historically, executive pension plans are of the money purchase type.
(6) One of the attractions of executive pension plans is their potential flexibility.
(7) This agency takes control of pension plans that fail or are in danger of failing. Sentencedict.com
(8) Today, workers need pension plans that can be moved from one employer to another.
(9) Bush Signs Law to Strengthen Pension Plans.
(10) Underfunded pension plans are a growing worry for many cities.
(11) In the generation phase, occupational pension plans were mainly the imitations of the ones in foreign firms.
(12) These pension plans provide defined payments and services, called benefits, to retired workers.
(13) Today workers need pension plans they can be movesd from one employer to anther.
(14) You put in these pension plans.
(15) The bank's report says "contributory pension plans" cover very few people due to the nature of many jobs and livelihoods.
(16) More than 4.6m people have contracted out of the state scheme into personal pension plans since their introduction in 1986.
(17) By contrast, the median income of those with IRAs, savings and pension plans is $ 44, 500.
(18) Nynex, Anheuser-Busch and Sun decided last month to propose terminating pension plans for their outside directors.
(19) The corner-stone of your strategy should be a pension plan - because of the tremendous financial advantages pension plans enjoy.
(20) Their area of expertise includes complementary products such as pension plans and insurance policies.
(21) Through a separate unit BlackRock manages $ 1.1 trillion of money for customers including California's pension plans.
(22) The 401 K plans play a very important role in American occupational pension plans.
(23) Reasons for doing so include putting unused cash to use, raising earnings per share, increasing internal control of the company, and obtaining stock for employee stock option plans or pension plans.
(24) The firm is seeking damages on behalf of the pension plans.
More similar words:
pension plan,
onion plant,
production planning,
pension,
pensioner,
pension off,
suspension,
pension fund,
suspension cable,
suspension bridge,
open-plan,
temporary suspension,
dimensional analysis,
mansion,
tension,
expansion,
dimension,
extension,
ascension,
intension,
prehension,
pretension,
distension,
declension,
dissension,
dimensions,
expansionist,
expansionism,
expansionary,
commonplace.