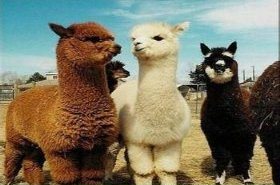 Random good picture Not show
1. Have you been making regular contributions to a pension plan?
2. Employees may opt out of the company's pension plan.
3. Details of the pension plan are set out below.
4. Your pension plan provides a cash lump sum at retirement.
5. Many employees contracted out of the pension plan.
6. For every £100 you invest into a pension plan the Inland Revenue makes it up to £125.
7. If you do not have a pension plan,[sentencedict.com] when you eventually stop working your income will drop - perhaps dramatically.
8. Once you have a pension plan, be sure to use a pension plan expert to help you keep your plan qualified.
9. The rate of contribution to the pension plan is the same for all employees, regardless of age.
10. As well as your pension plan you will also need separate term assurance in case you die before the end of the mortgage term.
11. After three years in the pension plan, you become fully vested.
12. From some angles, it looks to be a pension plan offering monthly retirement benefits commensurate with contributions.
13. Today, the pension plan for the owner and ten office workers is in serious trouble.
14. They can also choose between repayment, endowment or pension plan mortgages.
15. The corner-stone of your strategy should be a pension plan - because of the tremendous financial advantages pension plans enjoy.
16. We have a pension plan I am eligible to receive at age 65.
17. A public-sector employer could replace its pension plan by buying a promise of equivalent value in the markets and handing over the proceeds to its employees.
18. She pays a quarter of her salary into a pension plan .
19. I would have been much wiser to start my own pension plan when I was younger.
20. Among other things, this raises the income limits for deducting contributions by a taxpayer with a pension plan.
21. Losing an independent contractor case can cost you more than payroll taxes; it can cost you your pension plan.
22. A pension loan takes advantage of the cash lump sum your pension plan will provide at retirement.
23. Our reader was invited to make his annual contribution to his Equitable Life pension plan.
24. Popular options are repayment linked to either an endowment policy or a pension plan.
25. So there are no pat answers, and usually you need a pension plan expert to recommend a plan for you.
26. Present pension rules raise problems for workers who want to roll over money from one pension plan to another.
27. Many people are exercising their right to leave the state pension plan.
28. On low earnings the rebate payments will be too small to justify the personal pension plan charges.
29. The entire undertaking has become but a device to keep the staff pension plan solvent.
30. Already, the American Association of Retired People estimates that 37 % of workers lack a pension plan.
More similar words:
pension,
pensioner,
suspension,
pension fund,
tension,
ascension,
extension,
dimension,
pretension,
dimensions,
dissension,
hypertension,
apprehension,
comprehension,
condescension,
surface tension,
multidimensional,
pensive,
pensively,
expensive,
dispensing,
propensity,
inexpensive,
mansion,
nonplussed,
expansion,
plantation,
compensation,
explanation,
dispensation.