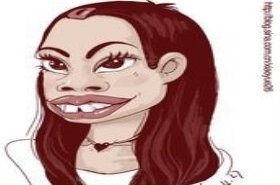 Random good picture Not show
1. The penalty clause specifies that late delivery will be fined.
2. There was a penalty clause which said you had to pay half the cost if you cancelled your booking.
3. A penalty clause was written into the contract.
4. The penalty clause was hidden in the small print.
5. The defendants were liable to a penalty clause in the main contract if the work was not completed on time.
6. Penalty clause is also very important.
7. Is there any objection to the penalty clause which ensures that the delivery dates are met?
8. The penalty clause entitled the plaintiff, in the event of default in payment, to extract a pound of flesh nearest the defendant's heart.
9. If it weren't for the penalty clause, the case would have been open and shut.
10. I think WE should invoke the penalty clause in the contract.
11. The contact contain a penalty clause which fines the company 1% for every week the completion date be late .
12. In the contract, usually there is a penalty clause to protect the buyer against loss from delay of the shipment of the goods.
13. I think we should invoke the penalty clause in the contract.
14. She knew she would feel a good deal less proud when she told Alice about the penalty clause.
15. How if at all did the existence of the penalty clause affect the consideration given by the plaintiff?
16. The owners of the dredger required it to complete a contract which contained an onerous penalty clause.
17. This is the second to "eliminate" after the introduction of a penalty clause.
18. Any kind of backing out of the contract will be charged a penalty as has been stated in the penalty clause.
19. In case of breach of the 529 Regulation,[sentencedict.com] the penalty clause of the AML shall be applicable.
More similar words:
penalty,
penalty area,
penalty box,
penalty rate,
penalty kick,
death penalty,
the death penalty,
under penalty of,
pecuniary penalty,
prepayment penalty,
dependent clause,
independent clause,
empty class,
clause,
clausal,
for clause,
main clause,
santa claus,
relative clause,
contract clause,
claustrophobic,
claustrophobia,
commonalty,
personalty,
subordinate clause,
restrictive clause,
penal,
penalise,
penalize,
penalised.