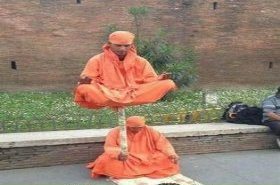 Random good picture Not show
(1) The United Nations peacekeeping mission was a disaster waiting to happen.
(2) Wars begin and end quickly; peacekeeping missions go on for ever.
(3) David Wimhurst, a spokesman for the Brazilian-led UN peacekeeping mission in Haiti, said: "Unfortunately, they're slowly getting more angry and impatient."
(4) UN officials now doubt they could launch another peacekeeping mission in, say, Somalia.
(5) A spokesman for the peacekeeping mission said 33 bodies had been recovered, but that there could be more.
(6) The commander of the United Nations peacekeeping mission in Sudan has said he is worried about the increased militarisation of the disputed border region of Abyei.
(7) Russia has also agreed to allow transport of nonmilitary goods to support the 41-nation NATO-led peacekeeping mission working to stabilize Afghanistan — a top Obama administration priority.
(8) Western diplomats credit China with helping to persuade Sudan to accept a UN peacekeeping mission there.
(9) But he suggested that deployment of a robust U.N.-AU peacekeeping mission is still being delayed by Sudanese obstacles, as well as by a lack of troops and military assets for the force. Sentencedict.com
(10) In addition, international law prohibits as war crimes those attacks directed against personnel involved in a humanitarian or peacekeeping mission.
(11) It is important to recall that the failures of the peacekeeping mission occur within a broader historical, social and political context.
(12) At one point, his men attacked Mr Bemba's house while the head of the UN peacekeeping mission and most of Kinshasa's diplomatic corps were inside trying to fix a ceasefire.
(13) "The present state of play is that one NATO ship just finished escorting a ship that was bringing in supplies for the Burundi battalion for [the AU peacekeeping mission] in Somalia, " he said.
(14) In Darfur, badly needed helicopters finally arrived at the UN peacekeeping mission, where peacekeepers helped distribute ballots for Sudan's first multi-party election in 24 years.
(15) The original rationale cited Georgia's violation of the 1992 Sochi Agreement (also known as the Dagomys Agreement), and its attack on the OSCE sponsored peacekeeping mission in South Ossetia.
(16) Crowley said the group had threatened Uganda because of its participation in the African Union's peacekeeping mission in Somalia.
(17) Crowley said the Ugandan leader remains committed to his country's participation in the Somali peacekeeping mission.
(18) The president has spoken for some time of his resolve to help the peacekeeping mission in Darfur.
More similar words:
peacekeeping,
peacekeeper,
beekeeping,
time keeping,
timekeeping,
housekeeping,
safekeeping,
keep the peace,
keeping,
commissioning,
decommissioning,
book-keeping,
bookkeeping,
planning permission,
in keeping with,
record keeping,
television transmission,
mission,
out of keeping with,
mission impossible,
missioner,
emission,
omission,
permission,
demission,
admission,
remission,
submission,
commission,
reconnaissance mission.