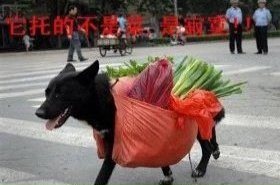 Random good picture Not show
1 Today's pawnbrokers operate within well-defined financial regulations.
2 He finally redeemed his watch from the pawnbroker.
3 Pawnbrokers had a role in society, and it was one which writers in social and literary reviews were constantly querying.
4 The business of pawnbrokers, which consists in lending money upon pledges of goods, is the subject of special statutory regulation.
5 I finally redeemed my watch from the pawnbrokers.
6 In fact, from 1785 all pawnbrokers had to register.
7 I felt very wicked taking them to a pawnbroker, and then I sent the money to Giulia.
8 There were 3,000 pawnbrokers in Greater London in the 1960S, but in ten years the number dropped to 150.
9 Money borrowed from a pawnbroker did not have to be repaid for fifteen months.
10 A pawnbroker is a person who carries on the business of accepting goods by way of security for a loan.
11 He redeemed his ring from the pawnbroker.
12 A pawnbroker is a on the business of accepting goods by way security for a loan.
13 Pawnbroker: I am not here to tell you the time.
14 Having paid off the pawnbroker, I now had my watch out of hock.
15 A pawnbroker will still be a pawnbroker.
16 In this Windle and Maidwell are described as glass sellers, whilst Thomas Gunson has become a pawnbroker.
17 He wore his best suit which had been redeemed from the pawnbrokers and was freshly cleaned and pressed.
18 She could get fifty dollars for those if she went to a pawnbroker.
19 Petersburg, dreamed of committing the perfect crime: With an ax he murdered an old widowed pawnbroker and her stepsister,(www.Sentencedict.com) and stole some jewelry from their flat.
20 I stood on tiptoe, face upward and back straightened, to hand the cloth-wrapped bundle onto the counter. How strange the pawnbroker should have put up a counter so forbiddingly high.
21 They can hardly take any steps until the good pawnbroker is safely in bed.
More similar words:
unbroken,
broker,
brokerage,
power broker,
broke,
broken,
brokenly,
go for broke,
broken-down,
broken reed,
heartbroken,
a broken reed,
pawn,
spawn,
brown bear,
stroke,
chicken broth,
heatstroke,
poker,
joker,
cooker,
rookery,
cookery,
nonsmoker,
poker-faced,
chain smoker,
pawpaw,
pressure cooker,
paw,
knickerbockers.