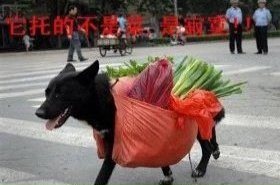 Random good picture Not show
1. He saw the flashing lights of the highway patrol car in his driving mirror.
2. The patrol car followed the BMW for a few miles and then lost it.
3. The patrol car was rapidly closing on us.
4. The patrol car arrives again and parks across the road from us.
5. A patrol car spotted us and the officers inside made it clear that we were under observation.
6. A police patrol car also became a casualty after officers attempted to help stranded motorists.
7. One patrol car crashed during the pursuit, injuring two officers, but the police say it's incredible no one was killed.
8. Instead they took the kids away in the patrol car and told me to wait.
9. If a Highway Patrol car was going to slip up from behind, it would be right about now.
10. A patrol car would be sent to the house immediately, a policeman said.
11. Fifteen to twenty minutes later a patrol car drove up.
12. A police patrol car was parked in the forecourt of the petrol station.
13. A patrol car had pulled him over; Ferny was too drunk to drive,(http://sentencedict.com) but he was claiming diplomatic immunity.
14. He hurried through the rain, to the patrol car.
15. The patrol car inched down the empty street and I turned cautiously toward Elgie.
16. Please stay where you are, we a patrol car there in two minutes.
17. Further on are the lights from a police patrol car and, upstairs, old uniforms.
18. He also once made a U-turn on the Golden Gate Bridge and crashed his patrol car.
19. When Lombardy left home about 8 a.m., the detective followed and alerted an officer in a patrol car.
20. A brain-damaged policeman fights for his life after young thugs threw a half-brick through his patrol car windscreen.
21. Sometimes the brawls erupted in public; the future candidate often found himself in the back of a patrol car.
22. Read in studio Two police officers have been injured after a gang of twenty youths ambushed their patrol car.
23. The assault on Watson and the theft of his patrol car are two separate crimes, he contended[sentencedict.com], requiring separate sentences.
24. There will already be a couple of chaps in a patrol car down a side street as a matter of course.
25. A policeman is fighting for his life after young thugs threw a brick through his patrol car windscreen.
26. Within minutes he had been picked up by a patrol car on the M5 in Gloucestershire.
27. They'll probably scrape the paint off and make it look like a regular patrol car.
28. Yesterday, the news said that an officer killed himself in patrol car.
29. He regarded himself as the last of the old time coppers. No patrol car for him. Only his walkie-talkie radio set and his well-worn feet.
30. In fact, I was totally wrong, that is a police patrol car.
More similar words:
patrol,
patroller,
patrolman,
patrol boat,
border patrol,
control center,
patron,
patroness,
natrolite,
patronize,
patronage,
patronise,
control condition,
patronised,
patronymic,
patronized,
patronizing,
patron saint,
patronising,
patronizingly,
trolley car,
volcano,
volcanic,
volcanism,
aerosol can,
volcanically,
volcanology,
volcanic rock,
volcanic glass,
volcanic crater.