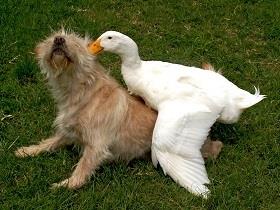 Random good picture Not show
1. Flags of all the participating countries are flying outside the stadium.
2. They enjoy participating in a wide variety of activities, both locally and further afield.
3. The importance of participating in the life of the country cannot be overestimated.
4. How many countries will be participating ?
5. During this period all the students were actively participating.
6. They believe that participating in fights toughens boys and shows them how to be men.
7. It's impossible to assess how many officers are participating in the slowdown.
8. He will see that he is participating in all the decisions of the collective.
9. They believed they were participating in an insurance scam(sentencedict.com), not a murder.
10. Many more firms are participating in the growth of demand on the world markets.
11. This mechanism, mineral deposition, is one factor participating in the process of bone remodeling.
12. The government, when it was not actually participating, turned a blind eye.
13. Each participating State will provide appropriate legal and administrative procedures to protect the rights of all its forces personnel.
14. At participating resorts, guests also receive free extras such as breakfast or golf clinics.
15. If the model democratic citizen is active, participating, and influential, is this what the ordinary man aspires to be?
16. The participating States should have the possibility to obtain such information.
17. How does Social Security provision work against women participating in work or training? 3.
18. Now women participating in the liberation struggle are finding new roles.
19. Organising or participating in a march in breach of any such condition constitutes an offence.
20. The participating States welcome the international efforts to improve protection of the rights of persons belonging to national minorities.
21. Many of them try to enrich their social and healthy life by participating in a number of interesting outdoor activities, include of camping with friends and family members, going to the beach or swimming at public pools,[http://Sentencedict.com] traveling and sightseeing locally and nationally.
22. As a child he was very much an outsider, never participating in the games other children played.
23. The event is held on a rotational basis in each of the participating countries.
24. Children love to spend time in the kitchen, watching and participating in the preparation of food.
25. It was exciting, as there were more than 900 shooters from 90 countries participating in these World Cup shoots.
26. Differences here clearly warrant further investigation, and when revealed to the participating teams provoked considerable discussion.
27. In their statements, these organizations contributed ideas and raised issues of concern for participating States to take into consideration.
28. The scheme, launched yesterday, is expected to provide each participating chemical firm with around £5 million to meet claims.
29. The test yielded a mean score of just over 50 percent for all pupils participating.
30. Course dates, formats, and registration procedures etc vary considerably among the participating organisations.
More similar words:
participation,
participate,
participate in,
participant,
anticipation,
present participle,
anticipate,
anticipated,
anticipatory,
unanticipated,
parting,
bipartite,
bipartisan,
tripartite,
emancipation,
bipartisanship,
partical,
particle,
take part in,
particular,
particulars,
particulate,
particularly,
in particular,
carting,
smarting,
subatomic particle,
thwarting,
subatomic particles,
articulation.