Synonym:
absolve,
acquit,
exculpate,
excuse,
exonerate,
forgive,
vindicate.
Antonym:
punish.
Similar words:
tear down,
jeopardize,
done,
donor,
hand on,
done in,
hold on,
abandon.
Meaning: ['pɑrdn /'pɑːdn] n. 1. the act of excusing a mistake or offense 2. a warrant granting release from punishment for an offense 3. the formal act of liberating someone. v. 1. accept an excuse for 2. grant a pardon to.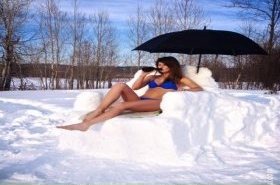 Random good picture Not show
1. God will
pardon
me, it is his trade.

2. Pardon me - I didn't hear what you said.
3. He was granted a pardon after new evidence had proved his innocence.
4. He went there to ask her pardon, but the words stuck in his throat.
5. She asked him to pardon her rudeness.
6. I hope you will pardon me for that slip.
7. The Pardon Board has no power to stop execution.
8. Pardon my ignorance,[sentencedict.com] but what exactly is ergonomics?
9. Pardon all men, but never thyself.
10. Please pardon me for not arriving soon.
11. The government offered a free pardon to the rebels.
12. Pardon my asking, but is that your husband?
13. Beg pardon, but have you seen my ball-pen?
14. Tyler was convicted but was granted a royal pardon .
15. He could never pardon her for the things she had said.
16. I hope you will pardon me for doing so.
17. Pardon me for saying so, but you don't look well.
18. He returned to beg her pardon for his sudden outburst.
19. I hope you'll pardon me saying so.
20. Pardon my ignorance,[http://Sentencedict.com] but what is a 'duplex'?
21. 'I beg your pardon?' she giggled.
22. That, if you'll pardon my saying so, is neither here nor there.
23. If you'll pardon my French, he's a complete bloody fool.
24. Walter begged her pardon for all the pain he had caused her.
25. Pardon me, I have to use the john.
26. A willful fault has no excuse and deserves no
pardon
.

27. If sb. says sth. that you do not hear, you can say "I beg your pardon?" or " Pardon?" so they will say it again.
28. A wilful fault has no excuse and deserves no pardon.
29. It's enough to make you wet yourself, if you'll pardon the expression.
30. It was a bit of a cock-up, if you'll pardon the expression.