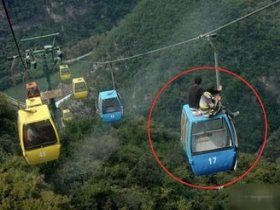 Random good picture Not show
1. Parapsychology is the study of abilities that go beyond what is natural and normal.
2. Some scientists relegate parapsychology to the sphere of quackery.
3. Parapsychology is still trying to answer questions it first began to ask seriously a century ago.
4. Parapsychology is a knowlege studying on various human psychic phenomenon.
5. So easily into the whirlpool of knowledge and action being out of touch...Wang Yangming is a famous philosopher, thinker, "parapsychology" synthesizer.
6. Parapsychology, UFOs, miracle cures, transcendental meditation and all the paths to instant enlightenment are condemned, but superstition is merely deplored .
7. Parapsychology The study of the evidence for psychological phenomena, such as telepathy, clairvoyance, and psychokinesis, that are inexplicable by science.
8. Parapsychology helps me to content my curiosities, try to explore birth and death.
9. Whether it's through astrology, spiritualism, parapsychology or a mainstream religion, people are searching for a spiritual dimension to life.
10. We used to have long discussions and arguments about everything from radio-controlled models to religion, and from parapsychology to physics.
10. Sentencedict.com try its best to collect and create good sentences.
11. However, by this time I had outgrown my adolescent appetite for being shocked and had acquired some knowledge of parapsychology.
12. Including the OBE, abnormal hearing, abnormal vision, faith healing, death experience, telekinesis, which in the ordinary course looks impossible, but explained their parapsychology.
13. By 1970, US intelligence had become seriously interested in Soviet research into parapsychology .
14. You also have a very open attitude towards accepting supernatural phenomena such ghost, psychic, telepathy, parapsychology , etc.
15. It is clear, however, that mysticism is not the same as magic, clairvoyance, parapsychology, or occultism, nor does it consist in a preoccupation with sensory images, visions, or special revelations.
16. In a CIA report made public in the late 60s, they estimated the technical staff of one Soviet parapsychology laboratory at 300 physicists, doctors, biochemists, and electrical engineers.
More similar words:
psychology,
psychopathology,
social psychology,
abnormal psychology,
gestalt psychology,
clinical psychology,
cognitive psychology,
experimental psychology,
developmental psychology,
psychologist,
psychological,
psychologically,
neuropsychological,
clinical psychologist,
psychological disorder,
psychotherapy,
psychotherapist,
psycholinguistic,
graphology,
psycho,
psych out,
psychosis,
psychotic,
psychopath,
psychopathy,
psychogenic,
psychotropic,
psychopathic,
psychoactive,
psychodynamic.