Synonym:
average,
normal.
Similar words:
part and parcel,
pare,
par.,
part,
park,
spare,
compare,
parry.
Meaning: [pɑr /pɑː] n. 1. (golf) the standard number of strokes set for each hole on a golf course, or for the entire course 2. a state of being essentially equal or equivalent; equally balanced. v. make a score (on a hole) equal to par.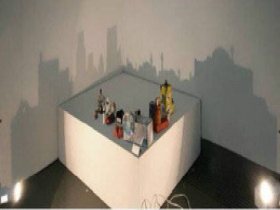 Random good picture Not show
1. The wages of clerks were on a par with those of manual workers.
2. He is the elder statesman par excellence.
3. He has been a meticulous manager, a manager par excellence.
3. Sentencedict.com is a online sentence dictionary, on which you can find good sentences for a large number of words.
4. She went round the course in three under par.
5. This is undoubtedly the cooking chocolate par excellence.
6. I didn't think her performance was up to par.
7. The TV programme was not up to par tonight.
8. Drama critics have put her on a level/par with the great Shakespearean actresses.
9. We will have Christmas decorations on a par with anything on show at the MetroCentre.
10. He said long hours are par for the course.
11. He was five under par after the first round.
12. Are you feeling a bit under par?
13. Teaching in some subjects has been well below par.
14. Sales of nylon have been below par in recent years.
15. The notes are currently trading at 10% above par.
16. As a writer I'd put him on a par / level with Joyce.
17. Her work hasn't been up to par lately.
18. Starting early and working long hours is par for the course in this job.
19. As a writer she was on a par with the great novelists.
20. I've been feeling rather below par recently—I think it's time I took a holiday.
21. Tiger Woods finished the round 10 below/under par.
22. He doesn't think his salary is on a par with his position in the company.
23. His performance was not up to par.
24. The regeneration of the city's downtown dock front will put it on a par with Nice or Cannes.
25. I may take tomorrow off if I'm still feeling under par.
26. You don't need to worry. Your work is well above par.
27. The school budget is going to be cut again this year, but then that's par for the course.
28. She was an hour late, was she? That's about par for the course for her.
29. None of the people who'd auditioned were really up to par.
30. He birdied the fifth and the eighteenth and finished two strokes under par.