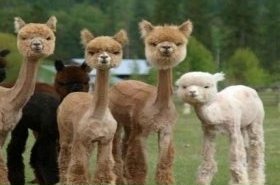 Random good picture Not show
1. The prime minister pressed the panic button yesterday as Britain's economy plunged deeper into crisis.
2. The shopkeeper pressed the panic button and the police arrived in minutes.
3. But the Mobbs had a panic button in the house, and Mrs Mobbs set off the alarm.
4. The guy was just a walking panic button, something to wake you up.
5. She managed to push a silent panic button linked to the police station while doing so.
6. The soldiers hit the panic button when they saw their tanks caught fire.
7. Though she wore a panic button on a chain around her neck, she hadn't used it.
8. Don't push the panic button. Time is enough.
9. The circuit is operated by a panic button.
10. He saw her jab her thumb on a red button — a panic button.
11. But when Tonia is due to jet in he hits the panic button and blitzes the housework.
12. Thursday inside the Olympic Dome, Rudy not have hit the panic button,[sentencedict.com] but his voice clearly was raised.
13. And why have governments in the region not pressed the panic button?
14. Through the watery mist she focused on the red panic button that stood out upon the wall behind the door.
15. Derby County chairman Brian Fearn has refused to push the panic button after Tranmere's 2-1 win.
16. When the wife think her husband is kidnap she hit the panic button.
17. Immediately I saw the pad and I thought I have to push the panic button.
18. When he saw that I was angry he hit the panic button.
19. He thought he saw a ghost and pushed the panic button.
More similar words:
button,
butt on,
buttoned,
hutton,
mutton,
buttoned-up,
button up,
glutton,
unbutton,
gluttony,
button-down,
unbuttoned,
button hole,
on the button,
buttoned-down,
push button,
buttonhole,
mouse button,
magic bullet,
bellybutton,
gluttonous,
mutton chop,
belly-button,
panic,
electric burn,
Hispanic,
panicle,
panicky,
minimize button,
maximize button.