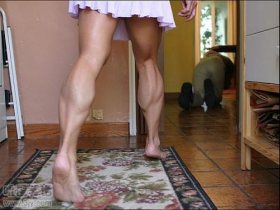 Random good picture Not show
1. She has her very own brand of humour.
2. Supermarkets make a lot of profit on their own brand products.
3. You pay less for the supermarket's own brand.
4. Own brand goods are often cheaper.
5. Shop even stocks its own brand of soy-based pepperoni.
6. There could also be an own brand product in the very near future.
7. Can I build my own brand?
8. He advertised his own brand of cigarettes and sold his own brand of whisky.
9. His own brand of performing was taking on a very definite shape.
10. And each time they've brought their own brand of hospitality.
11. The store sells its own brand of jeans, undercutting the prices of better-known brands.
12. Science could offer both sanctuary and its own brand of sanctification.
13. Although this community imposed its own brand of conformity in many ways, individual expression was valued highly.
14. This means that customers who like the retailer's own brand goods can quickly identify them on the shelves.
15. Developing the own brand for Range Hood for European market.
16. We will build up our own brand figure with predominant character and abortive making.
17. But, lack own brand and ego market, be not long - term plan.
18. This company produces own brand "Oriental deer" sand strip coil REBON series consolidation, abrasive.
19. Automotive exports accounted for own brand sales account for nearly 10 %.
20. When it began three years ago, Anis used its own brand name.
21. A supermarket chain gave the name Pemberley to its own brand of champagne.
22. Presenter, Jim Bowen, puts the contestants at ease with his own brand of humour.
23. The company provides a wide range of flash card products under its own brand name.
24. INNOMEGA Baby Products Company Ltd. We-Innomega- are professional manufacturer of baby education soft toys. Itty-Bitty, as our own brand, is widely reputed both in China and abroad.
25. We have been looking good quality wiper blade for OEM purpose , under our own brand name.
26. To Yunhe wooden toy business, the ability to design products and marketing means are the two key points in creating its own brand.
26. Sentencedict.com try its best to gather and create good sentences.
27. Whether Olympics Games or Asian Games in China, we can find our own brand vehicles outside. The declaration once to be considered to shoot a line has come true.
28. The company is the only food colour manufacturer whose products have been exported to Europe with its own brand.
29. It is almost the case that each X ray source exhibits its own brand of variability.
30. An unapologetic Russian-speaking enclave in independent Ukraine, it is bound to draw you in with its own brand of humour, warm Mediterranean air and tragic, yet glorious history.
More similar words:
pawnbroker,
brand,
bran,
brandy,
brand new,
branch,
branded,
brandish,
branding,
vibrant,
branch out,
firebrand,
branched,
vibrancy,
membrane,
tree branch,
remembrance,
encumbrance,
root and branch,
remembrancer,
cell membrane,
plasma membrane,
judicial branch,
executive branch,
legislative branch,
brown bear,
in brief,
unbroken,
unbridled,
inbreeding.