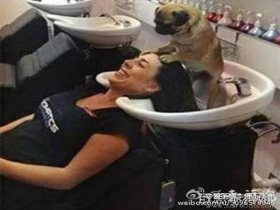 Random good picture Not show
1. The invisible hand merely symbolizes the true orchestrator of social harmony, the free market.
2. The worldly-wise orchestrator will rather see to it that there is not an important clarinet part in the aforesaid section.
3. Berlioz, the master orchestrator, is remembered for his orchestration . chopin is remembered for his piano compositions.
4. However, a service coordinator (a.k.a. orchestrator or choreographer) may want to invoke multiple services in a single transaction (ideally through a specified interaction like WS-AtomicTransactions).
5. You can direct this orchestrator to send periodic e-mail alerts on the inconsistency of the updates.
6. "But America's future lies in being the orchestrator — the systems integrator — of the innovation process, " Mr. Kao said.
7. It is originally conceived as a system orchestrator language.
8. Let's make Risk Analysis Web service a secondary orchestrator.
9. Berlioz, the master orchestrator, is remembered for his orchestration. Chopin is remembered for his piano compositions.
9. Sentencedict.com is a online sentence dictionary, on which you can find nice sentences for a large number of words.
10. The orchestrator -- for example, the company headquarters -- can shift technologies between the players to better defend and protect multiple SOAs against coordinated attacks.
11. When this orchestrator senses the repository changes in at least one of the SOAs, it triggers the Threat-vulnerability orchestrator to update dynamically the mapping service.
12. Figure 3 shows the mapping service as another orchestrator to coordinate these changes.
13. A a global company can use the analysis orchestrator to update information on assets -- people, technology and facility -- from all of its organizational units in different SOAs.
14. Apple is, in short, an orchestrator and integrator of technologies, unafraid to bring in ideas from outside but always adding its own twists.
15. McAfee expects to mesh these with its ePolicy Orchestrator, its "enterprise-class, open platform to centrally manage security for systems, networks, data, and compliance solutions."
16. Developers can work with compliance experts and business process analysts to establish a hierarchy of Web services, with the top as the orchestrator of the lower-level Web services.
17. While Risk Management Web service is part of the life cycle, it is also the primary orchestrator of the first-level Web services.
18. As shown in Figure 1, you need the Risk analysis orchestrator to update ever-growing complexity of repositories of assets, threats, and vulnerabilities across the SOAs.
19. It is quite possible to treat a defense in depth framework as the orchestrator of the smaller defense in depth players due to the global nature of an organization.
20. The proposed solution uses the approach of defining an SCA component (BPEL process) as the orchestrator for this integration.
21. This model is based on an intelligent scheduler / orchestrator to schedule ready-to-run tasks (based on a dependency graph) across a clusters of dumb workers.
22. The answer is to use a light orchestration-specialized DSL (Domain Specific Language), which is what the "light orchestrator" or "Enterprise Integration Orchestration" component provides in PEtALS.
23. A degree in this field provides technical skills a student would need to work as a music composer, arranger, orchestrator, or transcriber.
More similar words:
orchestrate,
orchestrated,
orchestration,
orchestra,
orchestral,
orchestra pit,
symphony orchestra,
illustrator,
demonstrator,
administrator,
administrators,
war chest,
system administrator,
water chestnut,
castrato,
arbitrator,
perpetrator,
infiltrator,
stratosphere,
search strategy,
research laboratory,
corporate strategy,
stratospheric,
sequestrate,
laboratory test,
fenestrated,
interest rate,
sequestration,
fenestration,
respiratory tract.