Synonym:
alternatively,
as an alternative,
instead.
Similar words:
else,
elsewhere,
something else,
before long,
pulse,
all levels,
impulse,
social services.
Meaning: adv. in place of, or as an alternative to.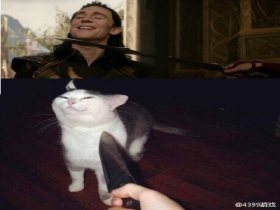 Random good picture Not show
1. You must become either a god
or else
a coupes.

2. We should save oil, or else there won't be any left in the world.
3. He must be teasing,or else he's mad.
4. The book must be here, or else you've lost it.
5. We must be there by six, or else we'll miss the beginning.
6. They can't be coming or else they'd have called.
7. You'd better give me the ball—or else!
8. You are either a total genius or else you must be absolutely raving mad.
9. He must be a good plumber, or else he wouldn't be so busy.
10. I had to defend myself or else he'd have killed me.
11. The salesman will reduce the price or else include free insurance.
11. Sentencedict.com is a online sentence dictionary, on which you can find excellent sentences for a large number of words.
12. He must pay $ 100 or else go to prison.
13. It's obviously not urgent or else they would have called us straight away.
14. Run or else you'll be late.
15. He told us to put it right, or else.
16. Hurry up or else you'll be late.
17. He'd better keep his mouth shut, or else...!
18. You'd better hand over the money, or else .
19. He must pay the debt or else go to prison.
20. You must do the job yourself or else employ someone else to do it.
21. Make sure you are strapped in very well, or else you will fall out.
22. You'd better straighten up or else!
23. You'd better give me that book or else!
24. Either say you're sorry or else get out!
25. Give me the money or else!
26. Hand over the money, or else!
27. Evidently no lessons have been learnt or else the government would not have handled the problem so sloppily.
28. She's either really talkative and you can't shut her up or else she's silent.
29. He'd better pay me back that money he owes me soon, or else.
30. You have to maintain a balance in your life or else you'll go crazy.