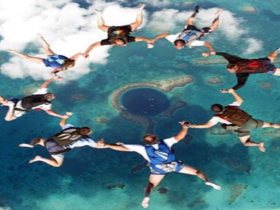 Random good picture Not show
1. Methods Proximal bronchi of 58 operatively resected specimens of lung cancer by bronchoplasty were selected for different cross sectional pathological study.
2. Interventions: All operatively treated scapular fractures were performed in the lateral position on a radiolucent table.
3. A drive assembly is operatively connected to the pedal arm to selectively move the lower arm relative to the upper support.
4. Methods: 96 patients with craniocerebral trauma were treated operatively and non - operatively.
5. A data-frame buffer is operatively coupled to both ports to receive data frames from the ports, and move the data frames to the off-chip buffer.
6. Post - operatively patients can weight - bear protected until radiological evidence of trochanteric and graft - host union is present.
7. Methods: Twenty - six cases of old unreduced Monteg - gia fracture were managed operatively.
8. Cystography demonstrated that the open bladder neck prolapsed like funnel pre operatively and was significantly improved post operatively.
9. The author reports such a case diagnosed pre - operatively by the use of a CT scan.
10. So there are plenty of ways for Asian powers to use their navies co - operatively.
11. As a legal entity in its own right, the Institute is financially and operatively autonomous, and is entered in Switzerland's Commercial Register.
12. The patient received left eye exenteration with supplementary radiation post - operatively.sentencedict.com
13. This is one of the largest reported series of Scheuermann's kyphosis treated operatively to our knowledge.
14. The outcome of patients with a displaced intracapsular femoral neck fracture treated non-operatively was assessed at 1 year and compared with patients managed operatively over the same time period.
More similar words:
cooperatively,
imperatively,
operative,
figuratively,
decoratively,
pejoratively,
comparatively,
cooperative,
inoperative,
uncooperative,
postoperative,
post-operative,
comparative literature,
demonstratively,
administratively,
cooperativeness,
natively,
negatively,
creatively,
relatively,
tentatively,
meditatively,
informatively,
cumulatively,
qualitatively,
affirmatively,
provocatively,
alternatively,
imaginatively,
speculatively.