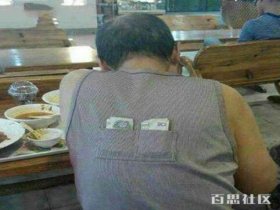 Random good picture Not show
1. Her statement contained one or two inaccuracies.
2. We've made one or two modifications to the original design.
3. Their overall strategy is quite good, but one or two of the details could be improved.
4. Could you clarify one or two points for me?
5. She made one or two snide remarks about their house which I thought was a bit unnecessary.
6. Officials say that one or two engines fell away from the plane shortly after takeoff.
7. There are one or two questions that I have to ask you.
8. Do you want one or two?
9. You add either one or two cloves of garlic.
10. Joanna had made one or two half-hearted attempts to befriend Graham's young wife.
11. When his cows calve each year he keeps one or two calves for his family.
12. I have got one or two shirts to hang out.
13. One or two of the subjects she selected spread over into the following year.
14. One or two typing errors crept into the report.
15. Most families have one or two skeletons in the cupboard.
16. Serve one or two main dishes with a choice of salads and nibbles.
17. There are, however, one or two items of good news to brighten the economic picture a bit.
18. He knows a lot of people, but only one or two that he'd call close friends.
19. I suppose we could save one or two of the trees, but what's the point ?
20. She's made one or two slips - mainly spelling errors - but it's basically well written.
21. One or two companies have managed to buck the trend of the recession.
21. Sentencedict.com is a online sentence dictionary, on which you can find excellent sentences for a large number of words.
22. One or two songs on the album are interesting, but most fall short of the mark .
23. There are one or two hills in Norfolk, but otherwise the landscape is as flat as a pancake.
24. One or two of the grandchildren will be there, but not the whole tribe.
25. The government says it only wants to privatize one or two railway lines, but I think it's the thin end of the wedge.They'll all be privatised soon.
26. I don't want to pry , but I need to ask you one or two questions.
27. Among the friends we make in life,there are only one or two who can be called "a special friend" and that's how I think of you.You show the warmth of your friendship in so many different ways,That's why I hope your birthday is the happiest of days.
28. When the time came to approve the proposal, there were one or two voices of dissent.
29. You cannot generalize about the effects of the drug from one or two cases.
30. Sorry to cut in on you, but there are one or two things I don't understand.
More similar words:
once or twice,
shortwave,
comfort woman,
in a day or two,
consort with,
line organization,
a short while ago,
make short work of,
neocortex,
give or take,
color theory,
labor theory of value,
spontaneous abortion,
neonatal mortality rate,
artwork,
heartwood,
heart wood,
part with,
start work,
heartworm,
cartwheel,
flirt with,
start with,
cartwright,
world war two,
shirtwaist,
intertwine,
to start with,
intertwined,
heart-warming.