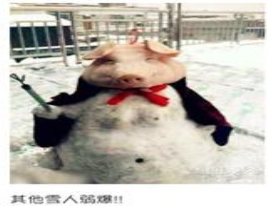 Random good picture Not show
1. You will all have to come on time; I can except no one.
2. They're doing/working overtime to get the job finished on time.
3. See to it that you're ready on time!
4. Don't stint on time to make a plan.
5. Tenants are obligated to pay their rent on time.
6. Our train pulled into Beijing Station on time.
7. Fortunately the train was on time.
8. The train pulled out exactly on time.
9. She always pays her bills on time.
10. We sweated blood to get the work finished on time.
11. The work was finished on time and within budget .
12. Ally was confident that we would be ready on time(sentencedict.com), but I had my doubts .
13. 'Good of you to arrive on time,' George said, with heavy sarcasm .
14. She never gets anywhere on time. She's hopelessly disorganized.
15. I only just managed to finish on time.
16. Chill out! We'll get there on time!
17. Let's dress the kids or we'll never be on time.
17. Wish you can benefit from sentencedict.com and make progress everyday!
18. Don't worry! I shall awake him on time.
19. I cannot ensure his being on time.
20. With a bit of luck, we'll finish on time.
21. You can figure on him to be on time.
22. Only teamwork will enable us to get the job done on time.
23. Tell him from me that he must be at the meeting on time.
24. He had to bring forward an 11 o'clock meeting so that he could get to the funeral on time.
25. Isn't it a happy thing if you review what you have learned on time?
26. He spurred on his car and went to the office on time.
27. The advance must be repaid to the publisher if the work is not completed on time.
28. He was punctilious about being ready and waiting in the entrance hall exactly on time.
29. Can you give me a cast-iron guarantee that the work will be completed on time?
30. The trains are often late, so getting to work on time is a fairly hit-and-miss affair.
More similar words:
in time,
meantime,
from time to time,
sentiment,
time,
at times,
at no time,
in no time,
at a time,
at any time,
full-time,
each time,
longtime,
sometime,
all the time,
at one time,
by the time,
take time,
lifetime,
by this time,
every time,
at all times,
sometimes,
intimate,
at other times,
at the time of,
frontier,
continue,
ahead of time,
continent.