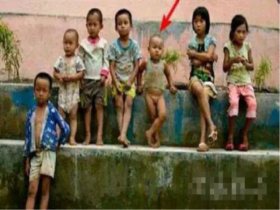 Random good picture Not show
1. Many a fine dish has nothing
on it
.

2. Don't leave the lights on it wastes electricity.
3. He threw his doll car and stamped on it.
4. The ice will melt when the sun shines on it.
5. It doesn't have a price label on it.
6. The jumper has a geometrical pattern on it.
7. The table shook when she banged her fist on it.
8. That bookcase wobbles whenever you put anything on it.
9. I'll be there[Sentencedict], depend on it!
10. The jumper has a geometric pattern on it.
11. The table wobbled when I leaned on it.
12. The US flag has fifty stars on it.
13. You'll be late if you don't step on it.
14. Life is a palette, you put colors on it. Let your past make you better, not bitter.
15. As you make your bed so you must lie
on it
.

16. A man may build himself a throne of bayonets, but he cannot sit
on it
.

17. Life is a great big canvas, and you should throw all the paint on it you can.
18. I think she'll be head of this company in five year's time - I'd stake my reputation on it.
19. Since she'd offered to babysit, I took her up on it.
20. Every piece is closely scrutinised, and if there is the slightest blemish on it, it is rejected.
21. The door needs to be in alignment with the frame before you start work on it.
22. Nothing in the world is difficult for one who sets his mind on it.
23. "It's from a notebook," the sheriff said, "And there's writing on it.".
24. He hammered a nail into the wall and hung a picture on it.
25. Nothing in the would is difficult for one who sets his mind on it.
26. No difficulty is insurmountable if one sets one's mind on it.
27. Life can be unfair sometimes, but that's no reason to give up on it.
28. The plank over the brook sagged while we were walking on it.
29. The chair wasn't strong enough and it broke when he sat on it.
30. When entering a roundabout, give way to any traffic already on it.