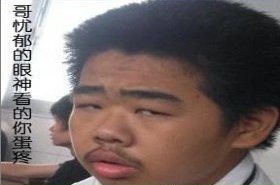 Random good picture Not show
1. They sat in a corner and chatted of old times.
2. They were chatting of old times.
3. This is just like old times.
4. We talked pleasantly of old times.
5. They are chatting away about old times.
6. In old times, political offenders were often cast out to the border areas.
7. We'll be alone together, quite like old times.
8. They reminisced about old times, particularly their weeks together at Biarritz.
9. We spent a leisurely afternoon talking about old times.
10. She sighed. It felt like old times.
11. We talked of old times.
12. We chatted about old times.
12. Wish you will love sentencedict.com and make progress everyday!
13. In many ways, it was like old times Sunday at Candlestick Park.
14. Dunston expected the old times at shortstop to return.
15. Get out the photograph album, remember old times and cry - if that is what feels right for you to do.
16. At club meetings, we like to reminisce, remembering old times.
17. The realists of the good old times, the Ostades and the Teniers, what a mistake they made without knowing it!
18. Maybe they had been for old times the old times that had never really existed.
19. They sat and talked about the good old times.
20. In old times we find things were frequently valued according to the number of cattle.
21. Mrs Linton, recalling old times, would have me give you a cordial reception; and, of course, I am gratified when anything occurs to please her.
22. The good old times are over.
23. This is just like the good old times(sentencedict.com), Wei Gong.
24. I hadn't seen him for years and we had a long chat about old times.
25. It was then the moment for old colleagues to catch up on old times.
26. These served to establish claims, to recall old friendship, to jog the memory about old times.
27. Now she was here and it was just like old times: in the darkroom with Maggie, working on filthy pictures.
28. The old man was sitting under a tree alone, sighing for the good old times to return.
29. He invited me to his home to talk over old times.
30. It'seems that memory blocks out all the unpleasantness of old times.
More similar words:
old-time,
oldtimer,
hard times,
time and time again,
estimated time of arrival,
seedtime,
bedtime,
hard time,
dead time,
lead time,
good-time,
good time,
in good time,
behind time,
standard time,
elapsed time,
keep good time,
have a good time,
turnaround time,
times,
betimes,
at times,
ofttimes,
time slot,
many times,
four times,
timescale,
at all times,
sometimes,
maritimes.