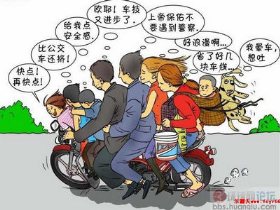 Random good picture Not show
1. At an off-the-record seminar organised by a German think-tank recently, judges said punishing corruption severely would be hypocritical and harsh.
2. They turned into marathon, 90-minute, wide-ranging, off-the-record discussions that revealed to me the stunning breadth of the man.
3. Off-the-record information cannot even be repeated to another source, but it can tip reporters off to a story that is worth pursuing.
4. They start doing a lot of off-the-record work inside office. They start going to online groups, start working with friends on open source projects, start reading MSDN Magazines etc.
5. The New York Times boycotted because of the off-the-record ground rules.
6. became a common, off-the-record refrain, feeding a broader narrative about a White House that gave a dysfunctional Congress too much deference and failed to deliver quickly on countless commitments.
7. Some reporters are quite skilled at getting off-the-record information back on the record.
8. When an off-the-record interview is over, he reads back a quote that is quite innocuous and asks, "Why can't you say that on the record?"
9. African and Asian ambassadors have made off-the-record statements suggesting that China uses its aid and trade as leverage to make them tilt away from U. S. initiatives.
10. Earlier this year, delegations from 16 countries and regions met at the Hilton New York for an unprecedented exchange of ideas and angst: an off-the-record summit on how to improve teaching.
10. Sentencedict.com is a online sentence dictionary, on which you can find good sentences for a large number of words.
11. The author, Richard Pollock, based his investigative report on Senate subcommittee hearings and upon "several off-the-record interviews with officials formerly associated with Mount Weather."
12. "Either they voted for me or against me, but they have an opinion, " the president said in off-the-record remarks, now released with permission from his press office.
13. "China's reserves have already exceeded $900 billion, " he told an off-the-record forum.
14. Amusing and revelatory anecdotes about him, should they bubble up in off-the-record conversations with him or his chief deputy, Boyd Johnson, must be sourced and confirmed elsewhere.
15. We could eventually enjoy a web based word processor that can't read our documents, a truly off-the-record web chat, a wiki where we could lightheartedly store valuable information, and so on.
16. The conversation was not initially reported by the small group of journalists who overheard it because it was considered private and off-the-record.
17. While American presidents have answered reporters' questions in the open forum of the press conference since 1913, such sessions were originally on an off-the-record basis.
More similar words:
off the record,
prerecord,
for the record,
prerecorded,
tape recorder,
pre-recorded,
break the record,
tape recording,
record,
recorder,
on record,
recorded,
data record,
recording,
recordable,
record book,
unrecorded,
go on record,
record high,
track record,
record company,
record-holder,
world record,
record level,
record number,
record player,
record-breaker,
medical record,
record keeping,
video recorder.