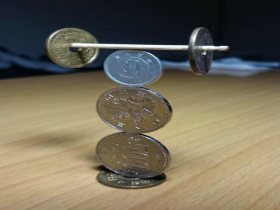 Random good picture Not show
1, Oddly enough, I, too, met him yesterday.
2, Oddly enough, the most expensive tickets sold fastest.
3, Oddly enough, someone asked me the same question only yesterday.
4, Oddly enough, we were just talking about the same thing.
5, Oddly enough, it was an area about which he felt quite as strongly as the members of the monastic community.
6, The workers responded with hundreds of ideas and, oddly enough, management accepted and implemented many of them.
7, And, oddly enough, this growing uneasiness somehow affected my work for the better.
8, Such basic work, oddly enough, has been largely neglected.
9, Oddly enough, however, ethanol is also soluble in oils and fats.
10, The reporters, oddly enough, just happen to be sitting there in the line of fire with nothing better to do.
11, And oddly enough, they were discussing the hiatus too.
12, Time spent arguing is,
oddly enough
, almost never wasted.
Christopher Hitchens

13, Oddly enough, the sitars have completely sold out.
14, Oddly enough, some of the best things about the broadcast were the commercials.
15, Oddly enough, these two traditions are not antithetical.
16, Oddly enough, many parliaments expect to modify government plans, which takes time.
17, Oddly enough, what makes Gingrich so popular with conservative Republicans is also what can make him unpopular with others.
18, The six cakes sat there, apparently innocent and, oddly enough, still appetizing.
19, Oddly enough, conservative extremists shared his views, largely for unrelated internal political motives.
20, Oddly enough I may never have had an operational tour had it not been for one of these fellow travellers.
21, It was a devastating headache but, oddly enough, as a rule he didn't mind it.
22, Oddly enough, it was the United States that acted as an important intermediary in these arguments.
23, Verence was right, oddly enough.
24, Well, oddly enough,[http://sentencedict.com/oddly enough.html] you can catch your ideas with the very same device I used to catch fireflies when I was a boy: a mason jar.
25, There was a fellow here last year, oddly enough a namesake of mine, who was the best bridge player I met.
26, Oddly enough, the fiercely capitalist Koch family owes part of its fortune to Joseph Stalin.
27, Oddly enough, that is precisely what I intend.
28, The game interface is, oddly enough, a top-down perspective, such that you might find in Asteroids or Star Control.
29, But Vincent and his wife, Elena, know all the right people here in town, oddly enough.
30, A rock hyrax, an animal the size and shape of a beaver but, oddly enough, a relative of the elephant, was sunning itself on a rock by the front gate.
More similar words:
enough,
soon enough,
good enough,
sure enough,
well enough,
enough and to spare,
oddly,
nought,
dreadnought,
pay through the nose,
hardly ever,
noddle,
toddle,
coddle,
doddle,
through and through,
toddler,
mollycoddle,
cuddly,
tiddly,
fiddly,
goddaughter,
nougat,
even out,
venous,
open out,
hough,
sough,
bough,
tough.