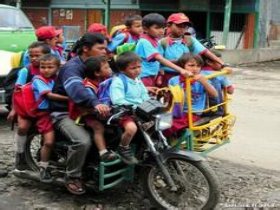 Random good picture Not show
1. Part-time farming tends to be concentrated in DRAs where small, often non-viable holdings predominate.
2. Non-viable cells did not produce muscle relaxation.
3. The underlying philosophy has tried to be selective in aiming at farmers with intermediate and non-viable enterprises.
4. Nonviable cells have no metabolic capacity and, thus, will not reduce the dye.
5. It helped to soften the nonviable tissues that we didn't have to invasively cut into his legs to remove and it worked beautifully on him.
6. All nonviable tissue, both osseous and soft tissue, should be removed.
7. Is nonviable particulate monitoring under static rather than dynamic conditions acceptable for routine monitoring of aseptic processing areas?
7. Sentencedict.com try its best to collect and make good sentences.
8. Abortion is defined as termination of pregnancy resulting in expulsion of an immature, nonviable fetus.
9. Objective Allosclera has been widely used in ophthalmologic clinic with alcohol as nonviable preservation agent.
10. The survey commissioned by the Dutch government reports that doctors now kill about 15 nonviable newborns a year.
11. Standard extracellular agents would also be preferable for discriminating nonviable from stunning and hibernating myocardium in cases of ischemic cardiomyopathy.
12. In addition to have low sensitivity, it cannot distinguish viable from nonviable organisms and cannot identify drug-resistant strains.
13. It was concluded that the PCR method is feasible and convenient for identifying the existence of Proteus mirabilis as viable or nonviable cells within urinary calculi.
14. Solutions from within different cultures should not be automatically deemed nonviable because we don't completely understand them.
15. Unfortunately, his wife had just given birth to a nonviable fetus.
16. Collect surface samples from building materials to assess fungal and bacterial growth potentials, and air samples to determine concentrations of both viable and nonviable fungi, and viable bacteria.
More similar words:
enviable,
unenviable,
enviably,
convincible,
viable,
liable,
pliable,
friable,
amiable,
triable,
dutiable,
sociable,
reliable,
variable,
pitiable,
deniable,
unamiable,
be liable to,
negotiable,
notifiable,
unifiable,
inviolable,
insatiable,
invariable,
undeniable,
verifiable,
unsociable,
remediable,
modifiable,
unreliable.