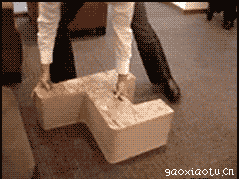 Random good picture Not show
1) No pay was given for Bank Holidays, with the result that it took weeks to recover from the loss of income.
2) They were illegal, dangerous, involved little or no pay as a rule.
3) The doctrine of No cure no pay has been widely applied in the world and become a basic principle of international law on salvage at sea.
4) All work and no pay make jack a dull boy.
5) No work,(http://sentencedict.com/no pay.html) no pay.
6) Units stationed around the capital mutinied because they had received no pay for nine months.
7) A bad burn could mean no usable clinker and hence no pay.
8) Seek always to do some good, somewhere. Everyman has to seek in his own way to realize his true worth. You must give some time to your fellow man. Even if it's a little thing, do something for those who need help, something for which you get
no pay
but the privilege of doing it. For remember, you don't live in a world all your own. Your brothers are here too.
Albert Schweitzer

9) Prodigy has just begun using members as forum co-hosts; they get preferred rates but no pay, unlike CompuServe.
10) When the company I work for went through a rough patch, there were no pay rises for two years.
11) Here's another reason reject a zero - salary job offer: Working for no pay is against the law.
12) People in the incentive groups lost far more weight than those who got no pay for their efforts, with about half of the participants in each group meeting their weight loss goals.
13) If you do not achieve on time, I cancel the job and hire a more competent guy, with no pay to you for incompetency.
14) Finally the station manager gave in and took him on as an errand boy - at no pay.
15) In the villages, women spend their time doing agricultural stuff, for no pay, or having lots and lots of kids.
16) If not , we can also listen to some tapes and imitate them. No pay, no gain.
More similar words:
menopause,
feel no pain,
adenopathy,
menopausal,
spare no pains,
retinopathy,
premenopausal,
lymphadenopathy,
postmenopausal,
immunopathology,
promise to pay,
ability to pay,
the devil to pay,
capacity to pay,
rob Peter to pay Paul,
Fine words butter no parsnips,
nope,
canopy,
canopied,
xenopus,
panoply,
xenophon,
synoptic,
monopoly,
unopened,
synopsis,
synopses,
monopole,
can opener,
tin opener.