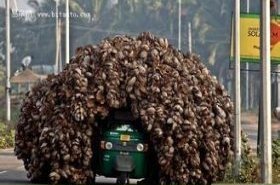 Random good picture Not show
(1) There is
no better
looking-glass than an old friend.

(2) I'm feeling no better than yesterday.
(3) For summer skiing down under, there is no better place than New Zealand.
(4) Your dormitory is no better than ours.
(5) There could be no better way to strengthen the unity of world Jewry.
(6) Browning's prediction is no better than a wild guess.
(7) There's no better way of exploring the region.
(8) The path was no better than a sheep track.
(9) You're no better than the rest of them.
(10) John's no better; he never does any washing up either.
(11) If you're no better by tomorrow I'll call the doctor.
(12) The following day the weather was no better.
(13) His second voyage promised no better.
(14) People who don't pay their bus fares are no better than common criminals.
(15) She's feeling no better this morning.
(16) He's no better than a common thief.
(17) Materially they are no better off.
(18) No better plan occurred to them.
(19) You're no better than they are: who are you to judge other people?
(20) He is no better yet.
(21) The patient was no better but rather grew worse.
(22) A half truth is often no better than a lie.
(23) And there's no better way to keep warm than to tuck into a tasty treat or two.
(24) Here we are on the hills, and it's no better.
(25) No better summary could have been provided of what the Commonwealth idea was about.
(26) People are earning more, but when inflation is factored in, they are no better off. Sentencedict.com
(27) We revamped all the management system, but the business is doing no better than it was before.
(28) Three in every five interviewed felt that the Budget was neutral and they would be no better off.
(29) Charles VII was a bad king, and Charles VIII was no better.
(30) He was genially detached, as though brought along to Sleet for no better reason than to admire and be pleasant.
More similar words:
no better than,
get the better of,
better,
abetter,
globetrotter,
globe-trotter,
better-off,
had better,
better off,
bettering,
for the better,
betterment,
be better off,
all the better,
better half,
know better than,
think better of,
better-looking,
so much the better,
for better or worse,
the sooner the better,
change for the better,
have seen better days,
Better late than never,
Two heads are better than one,
betted,
barbette,
getter,
letter,
letter f.